Train station design with Blender in Cracow (Poland)
Suppose you are tired of looking at residential projects developed with Blender and would love to step into a different category. In that case, I do have a great-looking design to feature today in Blender 3D Architect. From digital artist Adrian Długosz we have a train station design in Cracow, Poland. The artist reinterpreted his engineering graduation project, and the result looks great.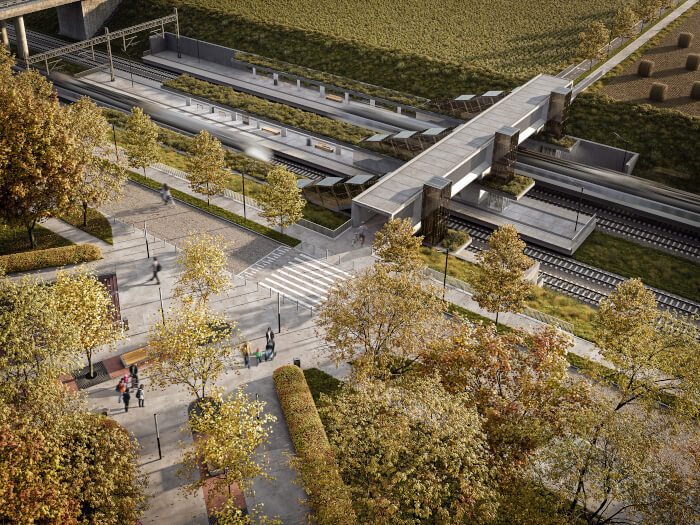 He posted several views from the project, detailed aspects of the hardware used to render, and a list of resources and Add-ons. The leading software is Blender 3.0, but he also uses Photoshop, DaVinci Resolve, and Quixel Mixer.
Among the Add-ons for Blender, he lists some of our favorites:
Photographer 4
BagaPie
Quick Instances
It is an excellent example of a wide-open space with a public transportation project designed with Blender to get a break from residential designs.
Using Blender for architecture
Do you want to use Blender for architecture or render your projects using Cycles or Eevee? We have three books available that could help you!
They cover the use of Blender for producing architectural content and also all information you need to render projects in real-time:
You can get them in both digital and paperback formats. By ordering those books, you will not only improve your skills with Blender for architecture but also support Blender 3D Architect.