Bathroom interior animation with Eevee
Working with animation is one of the most time-consuming tasks related to computer graphics because it usually takes a long time to create just a few seconds of motion in high-quality. For that reason, a project that requires some animation usually has a much higher budget to pay for extra render power.
However, using real-time render engines might soon change how you deal with animation for architecture. It is already possible to quickly produce an animation from 3d graphics using softwares like the Unreal Engine. For artists using Blender, it was a matter of exporting the model and adding materials and lights all over again.
With the release of Eevee in Blender 2.80, you can start to produce real-time animations for architecture with impressive results. Do you want to see an example?
Here is a project from an artist called Dario Laurita who started a Bathroom visualization in Blender 2.79 to render with Cycles.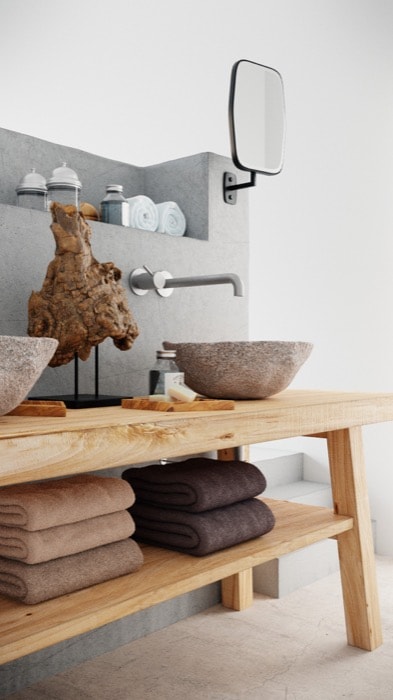 After finishing the model, he decided to try Eevee, and the results were terrific. Eevee was able to render each frame with only 4 seconds, which makes an animation for architecture much more comfortable to produce.
Regarding the animation, you will notice a few problems in transparent materials and reflections. But, it is an excellent result for a renderer that is still in its infancy.
If you want to watch the full animation and see all the screenshots, with settings, visit the artist ArtStation.