Datasmith will speed up archiviz using the Unreal Engine
Architectural visualization artists using various software to show their projects knows that getting data from one place to another is a synonym to rework. On best case scenarios, you will only have to make minor adjustments to materials or textures.
But, in reality, you will have to make a full review of all settings to ensure everything works as they are supposed to.
When you use Blender to create content for the Unreal Engine, you will face similar challenges. Materials and settings from Cycles will need a review in the Unreal Engine editor. Unless you want to get your projects with automated values, assigned by Unreal.
A solution from Epic Games may streamline the import and conversion process of architectural scenes for the Unreal Engine. They just announced Datasmith, which will handle the conversion of data to Unreal. The tool is still in beta but shows some impressive results.
The top image uses Unreal and the bottom is the source rendered in Corona.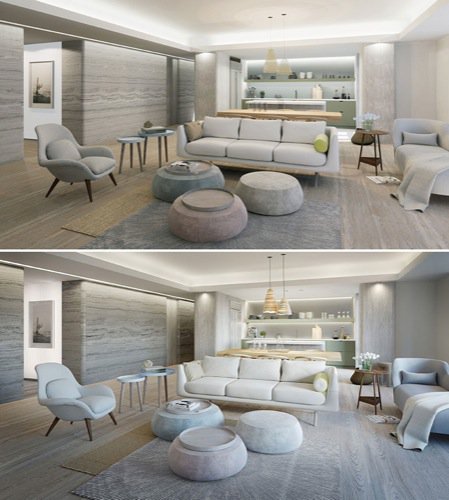 How to download Datasmith? To get your hands on the software, you have to enroll as a beta tester, because it is still not available.
A few points to consider:
At this moment there is no support for Cycles, but an existing API will enable anyone to code a possible integration;
Datasmith won't be free. The beta is free to enroll, but Epic Games already stated that once released, you will have to pay a fee to use Datasmith.
You have to set materials and environment correctly at the source to Datasmith to work. The purpose is to work on the model just once.
Are you trying to use the Unreal Engine with Blender? Take a look at our online course of architectural visualization with Blender and Unreal.