New tools in Blender 3D 2.49: Bone Sketching and Texture Nodes
In the last couple days I was playing around with Blender 2.49 RC1, and looking for new features to work with. Some of them will be an interesting addition to architectural visualization artists and other tools will be more suitable to animation artists. If you want to check out how two of those new features works, I have prepared a small tutorial about the Node Textures and the Bone Sketching tool. Both of them are available among a lot of other features, in the upcoming Blender 2.49. If you want to follow or test any of the tutorials, remember to only use files that aren't important or have a secure backup copy. Don't ever use a RC version of Blender in production!
With that said, let's get started with the tutorials.
Bone Sketching

This tool is not related directly with architectural visualization, but it's one of the funniest tools to work in this new release of Blender. It works by allowing us to draw up the bones of a character or object, with a special menu that only shows up when we are editing an Armature object.
If you want to try it out, open Blender 2.49 and create an Armature Object. When the object is created, enter in Edit Mode for this object. Since we will draw up our own bones, erase the already existing bone.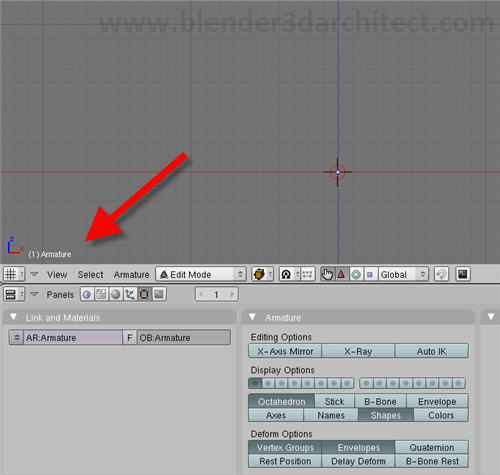 <
Now, press the P key to open the Bone Sketching menu. This menu will show up all the options for use to draw bones. Press the Use Bone Sketching button to enable the tool and start drawing the bones.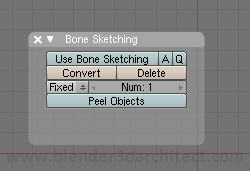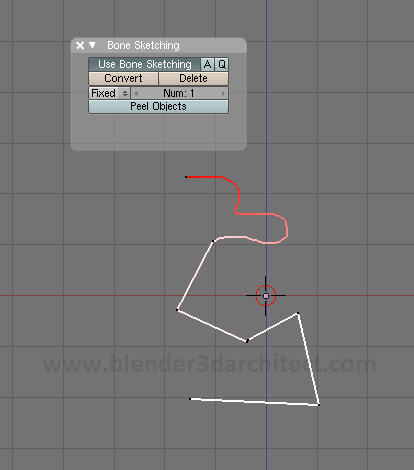 There are two ways of drawing bones with the tool:
Click and drag: If you click and drag the mouse, you will start a freehand drawing.
Single clicks: To create straight lines, make only a click at the start and end points of the line and you will have a more geometrical sketch.
When everything is created, press the Convert button to draw up the bones. If you need your bones to fit a curved sketch, try to increase the number of subdivision.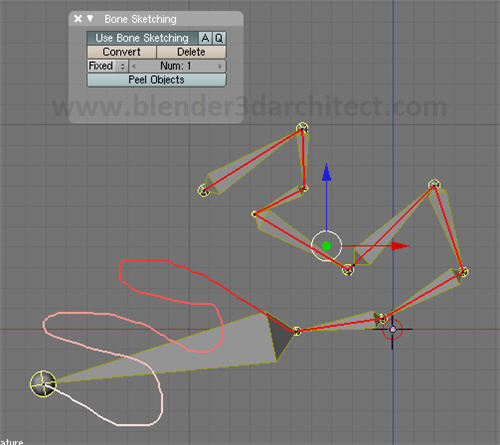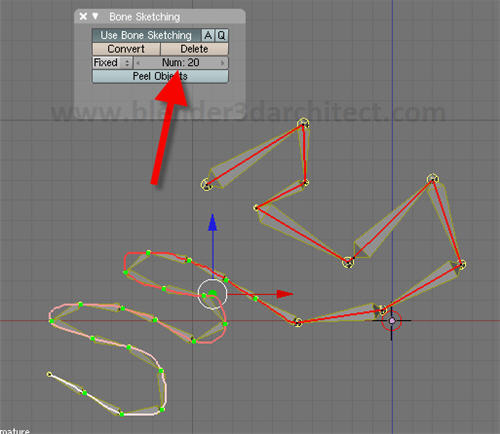 Texture Nodes

To those artists used to work with texture nodes, we will now have another option to create more complex textures with nodes. To enable this option, all we have to do is press the Nodes option at the texture editor, and choose texture nodes at the Node Editor window.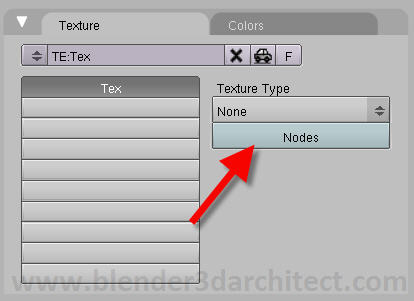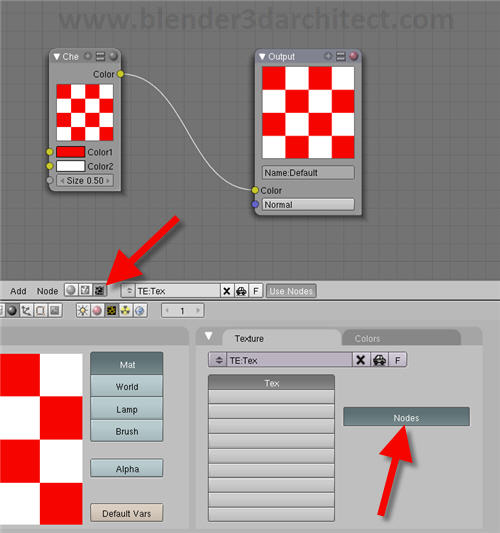 That's it! Now, add nodes and create your own set of complex textures to work in Blender.
If you want to know more about the upcoming Blender 2.49, visit this link for a full list of features of this new release of Blender. And you can already download Blender 3D 2.49 RC2.