Free procedural fabric texture for Blender
We usually share with our reader's collections of materials and textures that you can use in architectural projects. Most of those textures are in PBR format, which means they feature multiple texture maps. Each map is responsible for a visual aspect of those materials. If you remove any one of those maps, your material won't look realistic.
A procedural material or texture uses a different approach with no image maps—all aspects of the content only uses shaders and modifiers. A great example of a procedural material for Blender is the procedural fabric texture created by digital artist Sinisa Babic.
The artist created the material using only Nodes from Blender, which makes it easy to customize.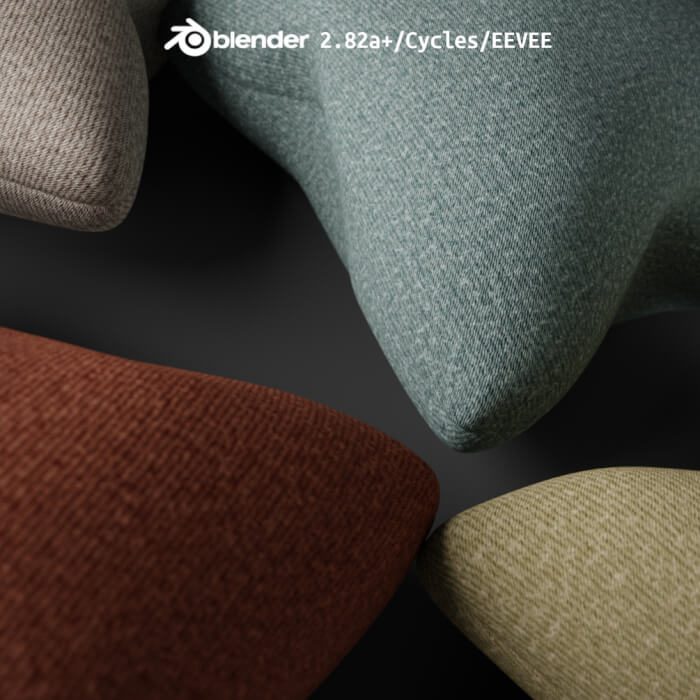 It is available for download from Gumroad using the fair price method. It means you can set any price for the asset. By using zero, you start a free download. However, if you plan to use it for commercial projects, it would be nice to reward the artist.
How to use an asset like this one?
The best way to use an asset like this is with the Append option from Blender, which allows us to pull data from other Blender files. Go to the File → Append menu.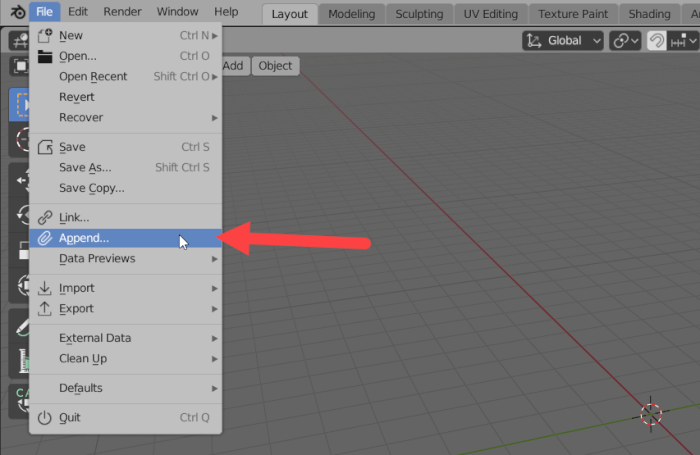 After downloading the procedural fabric texture, unzip their contents to see a Blender file. From the Append file picker, you can choose that file.
When clicking at the Blender file, you will see folders containing data for that file. Locate the Materials folder and open it.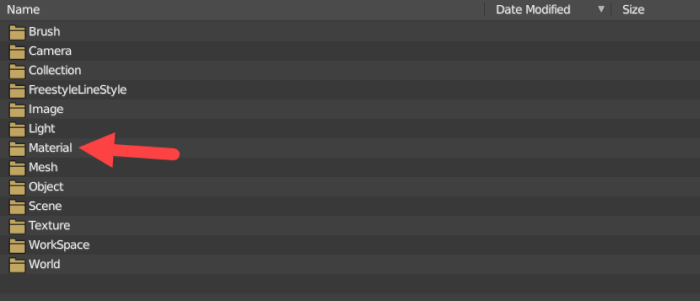 Inside the Materials folder, you can choose any of the procedural fabric material.

Select an object in your scene and apply the material. Using the Shader Editor, you can easily change the visuals of those procedural textures.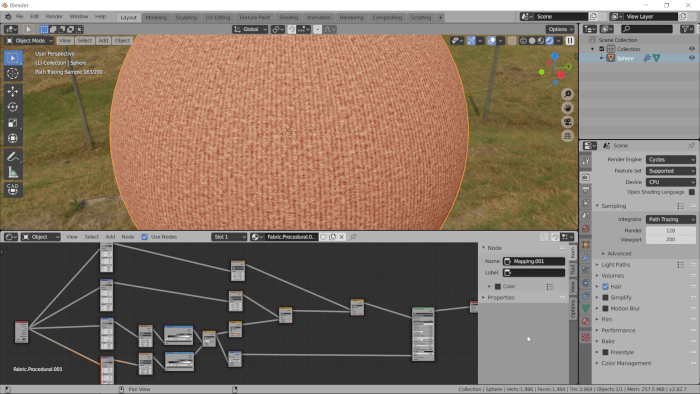 By the way, you can use the Append option to pull data from any Blender file, including 3D models.
Using Blender for architecture
Do you want to use Blender for architecture or render your projects using Cycles or Eevee? We have three books available that could help you!
They cover the use of Blender for producing architectural content and also all information you need to render projects in real-time:
You can get them in both digital and paperback formats. By ordering those books, you will not only improve your skills with Blender for architecture but also support Blender 3D Architect.