Blender 2.8: Free procedural brick material
One of the resources you will want to keep and build a library for architectural visualization in Blender are PBR materials. They can create incredible results with both Cycles and Eevee. However, sometimes, you may also use procedural materials that will also deliver fast and reliable results.
For architecture, a common type of material is a brick wall. No matter where you live or work, it will be almost sure that at some point, you will need that type of material for a project.
Do you want to download a procedural material for Blender 2.8 that can create multiple types of bricks? That is what you will find in Simon Thommes Gumroad page.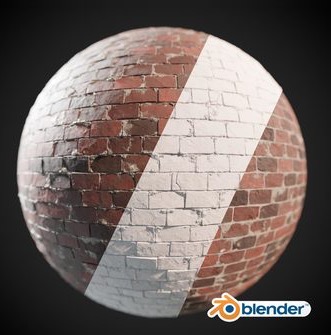 He made a flexible procedural brick material for Cycles that works in Blender 2.8. It only works with Blender 2.8 and Cycles.
You can download the material using the "fair price" method from Gumroad. If you want to get it for free, just set zero as the price.
How does the procedural system work? After you start the download, you will get a blend file that has the core procedural material. You can open the file in Blender 2.8, and there you will find the material.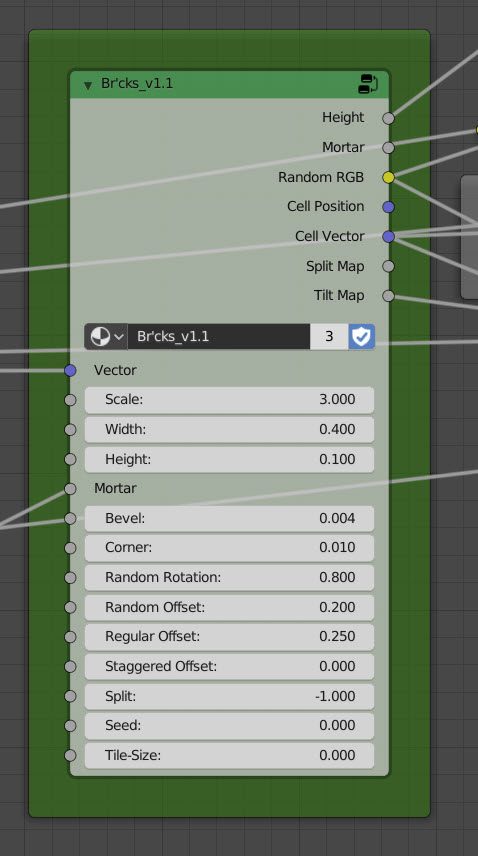 The material Nodes might look messy at first, but you can easily control the bricks using a single Node. Look for the Br'cks_v.1.1 Node and there you can change lots of settings from the material.
Use the small preview window to look at your bricks. After you find the best settings for a particular project, you can save the material with a unique name and use the Append or Link options to get the surface from another Blender 2.8 file.