18GB of free photo reference
As a digital artist working with architectural visualization, you probably need lots of photo reference sources. Those images will help you during modeling and also be part of a render, as a background or texture.
How do you search and find a photo reference for architecture? Those references will help you in both furniture modeling and general architectural modeling.
If you want to add an extensive collection of photo reference to your library, you can't miss the opportunity to download a 18GB pack of photo reference from Noah Bradley.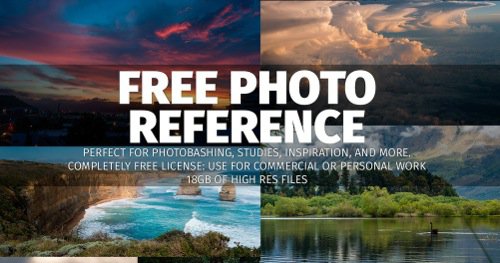 He is sharing that collection of images that will show not only architecture (buildings), but also:
Urban Spaces
Skies
Wildlife
From several countries and locations.
With such a high number of photos, you will have to spend a few time searching and tagging the files.
How to download the photo reference collection?
How to download the photos? All files are in Gumroad, and you have to download them from this link. Once you visit the page, you will have to set a price to start the download. But, wasn't that free? If you want to download the files for free, just set the value to zero.
One of the benefits of such collection is that all images are in creative commons zero. What does that mean? They are all in public domain, and you don't even have to give credits to the author.
Do they help in architectural modeling? You will find a wide range of topics and subjects for the images, but some of them show urban spaces that could help you during modeling.
Even if you don't find a use for them as a reference for modeling, you can apply some of the images as textures. For the cases where you have an interior that needs a frame or picture, you will have quite a selection of images to use. And no worries about licensing.