Technical drawings for furniture modeling in Blender
To further develop your skills in furniture modeling you must start to put them in practice as much as you can. But, to create accurate furniture models, you have to use some reference to build realistic models. And there is no better reference for modeling than a technical drawing.
How to find good references for furniture modeling?
A few manufacturers of furniture will allow you to download 3d files from their products and others will give access to CAD files. That is incredibly useful to use in architecture because you can layout a project using their furniture. Maybe even buy some of their pieces later.
You can also use the drawings to improve your 3d modeling skills! One of that companies is B&B Italia. They offer a broad range of design based furniture, and all objects have technical drawings available for download.
For instance, if you want to model an Almora chair by designers Nipa Doshi and Jonathan Levien. Open the chair page and go to the Dimensions and CAD tab at the page. There you will find orthographic views of the chair with all dimensions of both imperial and metric systems.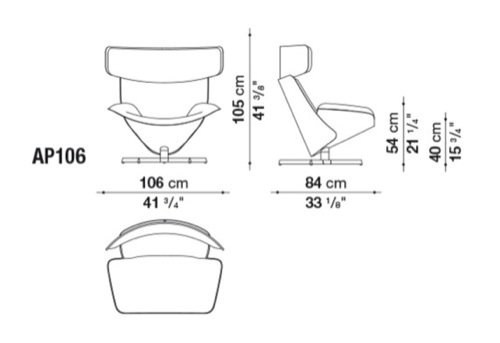 It is an incredible resource for artists looking to improve their modeling skills following dimensions from a real product.
If you were looking for reference images to create 3d furniture for Blender, they have an extensive catalog with all detailed technical drawings.
What if you still don't know how to model in Blender? In that case, I suggest you take a look on two of our training about 3d modeling for architecture in Blender: