DoubleCAD XT: Free alternative to AutoCAD
This article is not directly related to Blender, but since most artists involved in architectural visualization projects need CAD software like AutoCAD, and for most of us AutoCAD is not an option because of the high cost of the license, I believe that every tip or software that can replace AutoCAD in your pipeline will be a great help. I my case I use QCAD for most of my project, because it's lightweight software and I can run it on Linux, Mac Os and Windows. Last week, I just found a new option that promises to be a replacement for AutoCAD, it's called DoubleCAD XT and it's a freeware developed by IMSI/Design.
Is it really free? Well, this version that I'm using is free for personal and professional use according to the license available on their official web site. It works like this, there are two versions of DoubleCAD XT, one of them is called PRO and comes with some advanced features like constraints to help on 2d drawing, and some extra features. The other one is the free version, which comes only with the basics, requires drawing and creating technical schemes.
Take a look on some screenshots, where is easy to identify the command line, layer manager, draw tool and even a Layout tab at the bottom, with a similar design.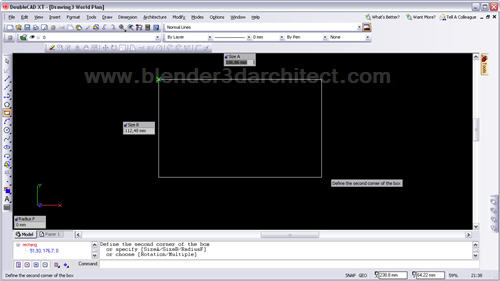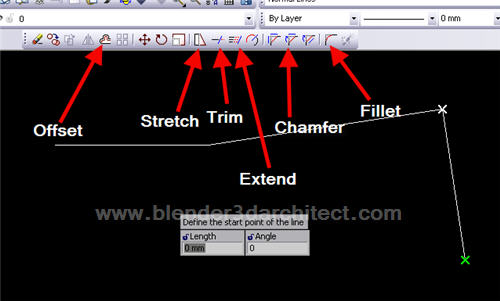 If you are used to the AutoCAD environment, DoubleCAD XT is pretty much inspired by the AutoCAD 2008 interface with the tools and interface organized in a way that resembles a lot AutoCAD. Even the command line and tools are the same. I can say that because with QCAD, there are tools for similar tasks, but with different names and with DoubleCAD XT, the names are exactly the same. The developers compare the software with AutoCAD LT.
For me, who learn to use CAD software in college using AutoCAD and for about three years was responsible for a training program here based on AutoCAD, I feel quite comfortable in the software.
If you are interested in downloading the software, you will have to visit the IMSI/Design web site and fill up a form, and they will send a download link and a serial with an activation code. I still don't know if it's possible to run the software in Wine, but I'm using it on OS X with VMWare Fusion with no bigger problems.
What if I don't need this type of software? Well, even if you don't use CAD software to draw, there is one great thing about DoubleCAD XT, which for me is quite useful. The possibility to open, edit and export DWG files from AutoCAD 14 until 2009. I'm aware of DWG true converter, but with this software we will be able to edit and not only export the files.
As far as I could test the software, the free version is really complete and I my case it will overcome my needs for 2d drawing. I'm already recommending this software for all my students!