Yamkino House with Blender and Octane Render
By choosing Blender as your main software for architectural visualization, you will get both a powerful 3d modeler and also a renderer. Since version 2.6x Cycles if for many people the best choice for architectural rendering, and with the inclusion of Eevee in version 2.8 things will become even more interesting.
However, you can also use several external renderers with Blender. For people migrating from tools like 3dsmax, you can easily add V-Ray or Corona Render as default renders in Blender.
A popular option for architectural in Blender regarding external renderers is Octane Render. You will find several examples of incredible images made with Octane here in Blender 3D Architect.
Do you want to see another example of what you can do with Blender and Octane?
An artist called Jan Morek, which already appeared here in the past, posted an impressive collection of renders from a personal project called Yamkino House. The primary design reference is from a Russian architectural studio called Ruetemple Studio.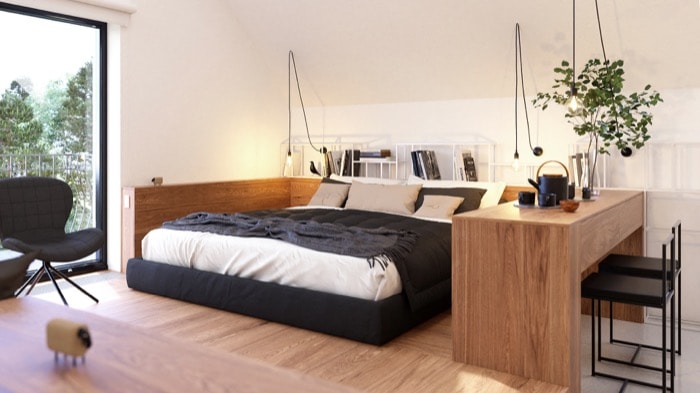 In the link, you will find a collection with about twelve renders from this project, and they all share a fantastic realism.
If you take a look in our collection of articles related to Octane Render and Blender, you will find a lot more projects that share the same quality in rendering.