Honeycomb House with Blender and Octane Render
From all the projects related to architectural visualization that we feature here in Blender 3D Architect, most of them will involve interior spaces. That is not because we prefer such type of project; it is because we don't find a significant amount of exterior visualization projects.
Do you want to see a great example of an exterior visualization? Here comes another impressive project from Enrico Ceric, which appeared at the BlenderArtists forums a couple of months ago.
The project is a house in the middle of a lake with a suspended concrete platform. From the renders, you will see an incredible set of images that show an astonishing skill and eye for detail from the artist.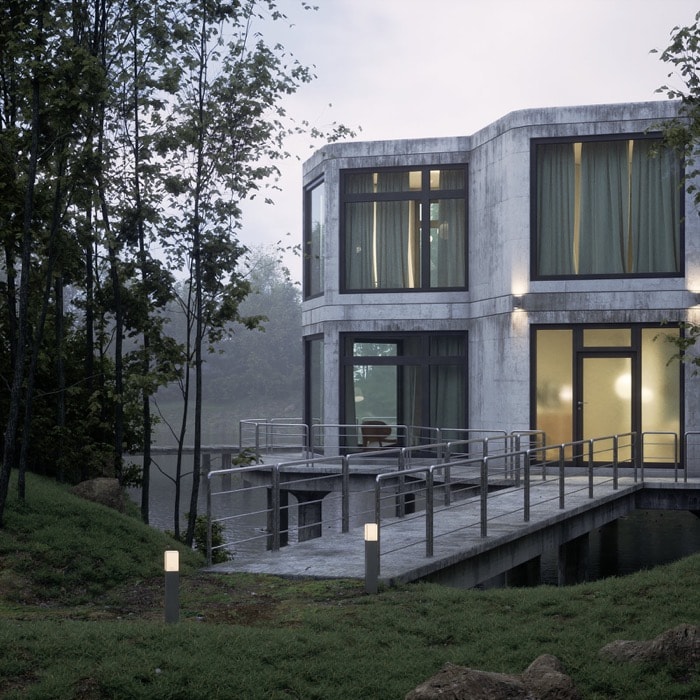 That kind of image has most of the most complex aspects of exterior renders for architecture:
An environment that has atmospheric effects (fog)
Large areas with vegetation
Textures with a unique element of aged surfaces
On top of that, you still have the building. The artist uses some curtains to hide most of the interiors, but we even can see some of the internals like furniture objects.
The initial render of that project is Octane, which was able to handle each image in only 25 minutes for the large renders.
Visit the link to the forum thread to see the full set of images.