Using the Pinning feature of BMesh for architectural modeling
Here is another article about new features of the upcoming Blender 3d 2.50, and this time I will talk about BMesh again. If you are not aware of what BMesh is, well it's a new system to manage and manipulate mesh objects in Blender. The new system has a lot of enhancements and improvements compared with the way Blender deals with mesh objects today. It's still in development, but we can take a look and test it based on some test builds available in graphicall.org. A new feature has been added to BMesh and it's a pinning system to protect vertices from unwanted transformations.
If you have used BMesh before with Blender 3d 2.50, nothing has changed. The only difference will be displayed at the properties of the 3D View, like image below shows.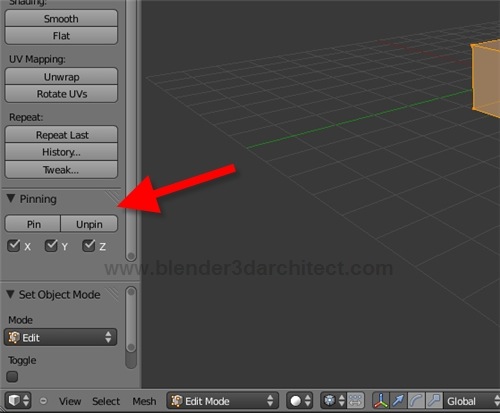 We will find an option called Pinning, with two separated buttons.
Here is how t works, let's imagine that we are working on the modeling of a wall like this: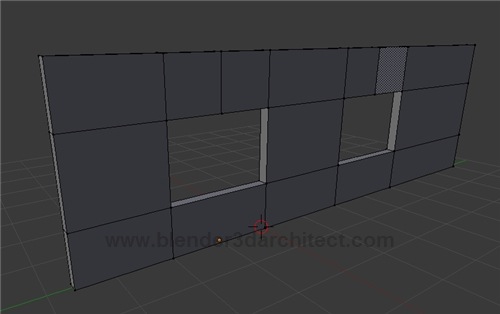 And to protect the model from unwanted transformations, we will lock the edition of some vertices to only occur at the X axis. So, we will select the vertices and check both Y and Z axis and press the Pin button.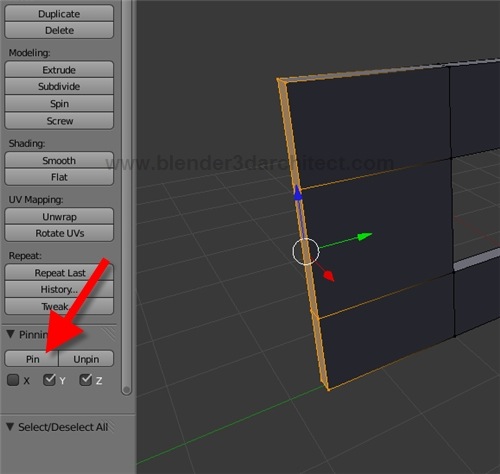 As a way to show that those vertices are protected, a blue line will mark the edges connecting the vertices.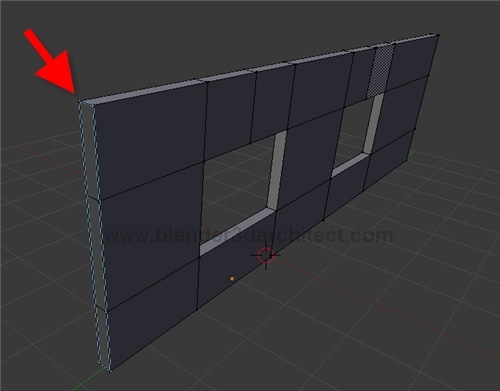 If we try to edit or transform the vertices, they won't suffer any kind of transformations. The only way to edit the object is with transformations in the X axis. This is a great way to protect our models, and make sure that all transformations will occur at the correct axis. To unpin the vertices, select them again and press the unpin button. We could constraint the transformations in Blender already, but it requires an extra edition every time to constraint the transformations. With the pinning option, we will be able to set it only once.
There is a keyboard shortcut too, which is SHIFT+RETURN and ALT+RETURN to pin all unselected objects and unpin all selected objects respectively.
To try this feature, you can visit graphicall.org and download a test build of BMesh already with the pinning feature for your system.