Updated exporter from AutoCAD to Blender
As an architect working everyday with projects created on several different CAD tools, I have to say that with time you get used to find work arounds to get CAD data into Blender with a minimal loss of information. There are several options to export data from CAD tools like AutoCAD to formats like DXF and get it imported to Blender. If you have access to AutoCAD or IntelliCAD, you can use another really useful script created by an artist and developed called 1D_Inc. He is often featured here no Blender 3D Architect because of his 3d models shared through Blend Swap. This tool is not new, and was mentioned here on the blog back in 2012.
This script was recently updated and has some important adjustments to create OBJ files perfectly suited for Blender. For those of you trying to find ways to get CAD data into Blender, a script like this is really helpful. Of course, your CAD software must support Lisp in order to use the script.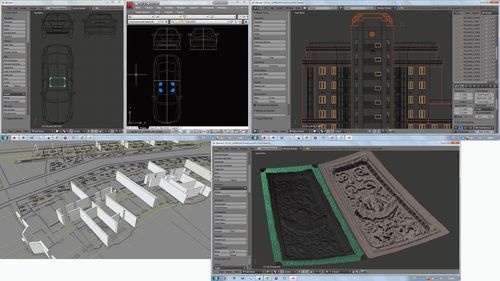 What if you can't use the script? There is always the option to use the DXF import Add-on and get your CAD files converted to this format before trying to import them to Blender. And since a lot of architects still saves their projects in DWG, a tool to convert those files into DXF would be essential to any workflow involving Blender and DXF files. An easy ad free tool to convert DWG files into DXF is the Teigha File Converter, available for Mac OS X, Linux and Windows.
How about you? Do you have any tricks or tools you use to get CAD data into Blender? Share your thoughts!