Architectural modeling for games
The market for architectural visualization artists has gained a new field in the past months with the extensive use of 3d models for games. All those 3d games must have scenarios, and this means buildings. Have you ever imagine yourself working in the games industry? If you want to take a look at how architectural modeling can useful for games. An artist called Duffy just posted at the Blenderartist forums a set of images with isometric buildings. All those models will be used to compose a scenario for a mobile game.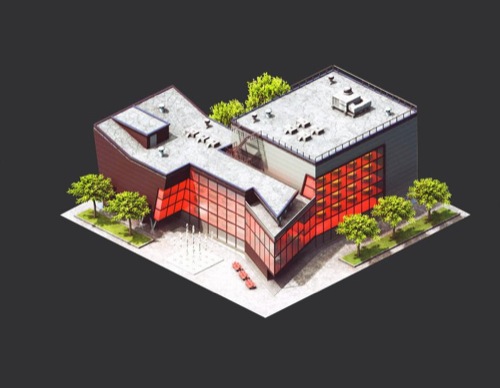 The result is fascinating and may be an example of how a skilled architectural visualization artist can find new opportunities in the games industry. A 3d model aimed for games has strict requirements, which are quite different from those used in visualization. For instance, you must have full control over polygon count.
Are you looking for new markets? Take a look at games, they may be as much fun to work as for playing! And if you want to get started with architectural modeling, don't forget to check out our online course.