Urban landscapes with Blender 3D and YafaRay
In the past five weeks I'm giving a course at the local Autodesk reseller here in my city, about the use of 3ds Max and Mental Ray for architectural visualization. Well, I would love to give the same course using Blender 3D instead, but I doubt that the guys of Autodesk would agree with that. Anyway, at the course I'm working with Mental Ray for the visualization process and in the last class I started to show a few interesting plugins. One of the plugins of 3ds Max that I really like to show at my classes is Greeble, which looks like the famous Discombobulator of Blender 3D.
Here is an example of a model created with Greeble: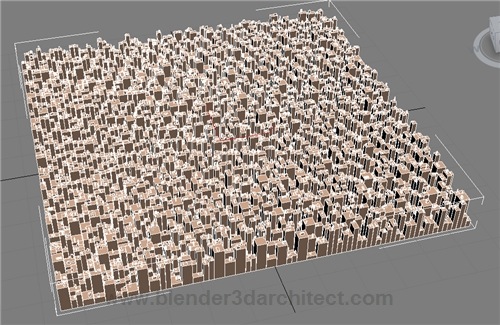 And the same model rendered with a daylight system of Mental Ray. This system is created with a Mental Ray Sun and a Mental Ray Physical sky.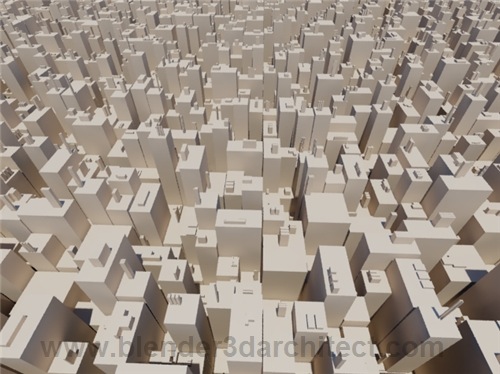 As we can see by the image, the plugin is useful to create urban landscapes.
How about Blender 3D? Can we do that in Blender? One of my students of my regular Blender class at the college ask me about that, when I mention the use of Mental Ray and 3ds Max for this urban landscape example. So, I decided to reproduce the same thing with Blender 3D, Discombobulator and YafaRay.
The first thing to do is create a scene with Discombobulator. If you want to know more about the plugin, visit this link.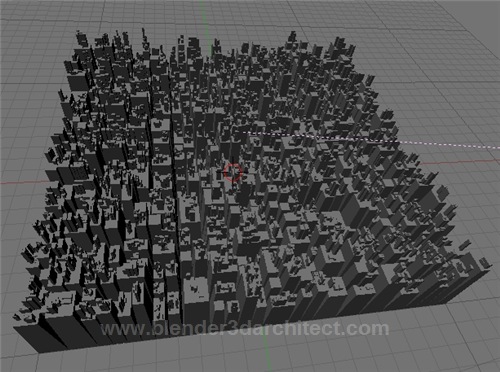 When the model is ready, we can set a scene with a Sun Lamp and YafaRay for rendering. Set the Lamp type as Sun at the Object tab in YafaRay and choose as background a Sunsky. With this option we can use a similar scene, created with the Mental Ray Sun and Sky. If you want to know more about the Sunsky background of YafaRay, visit this link.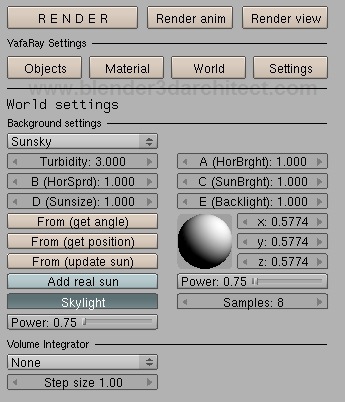 Set the render method to Path Tracing, with the following parameters: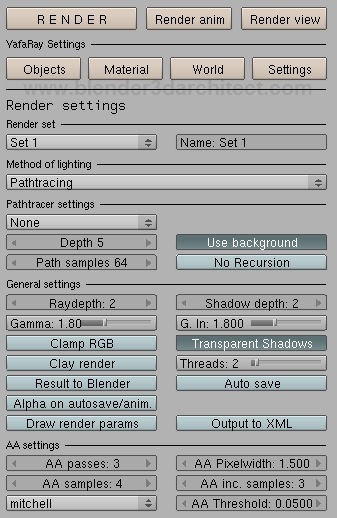 And we will have the rendered image.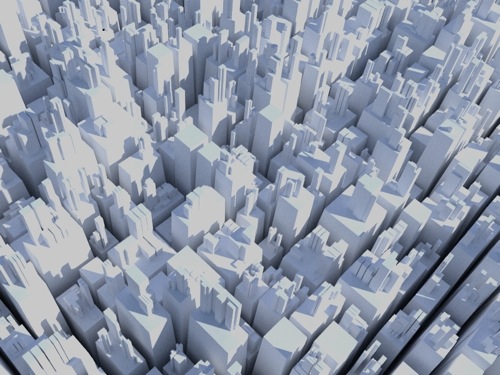 This article is not a comparison between renders, but only an experiment of both modeling with plugins/scripts and the rendering using advanced global illumination methods. And they look almost the same.