Material preview scenes for Blender 3D, Indigo Renderer and YafaRay
If there is something that can really help a lot in the assembly of a scene, is a great set of materials ready to use. In most architectural visualization projects we use a few materials that always get some use, even in smaller areas like concrete and masonry. To make sure you have this type of materials ready for use, it`s a good idea to keep some kind of library, ready to use in projects.
To create a good material library in Blender 3d, we have basically two options. The first one is a ready to use material library, in this case we don`t have a lot of options, since the most used Blender materials web site is down. The second option is to create your own set of materials, making it ready for use. And to make this task even easier, we can use a special scene created to preview materials in Blender, with a controlled environment. This last week a new version of the Blender Materials Preview Scene was released in the Blenderartists forums.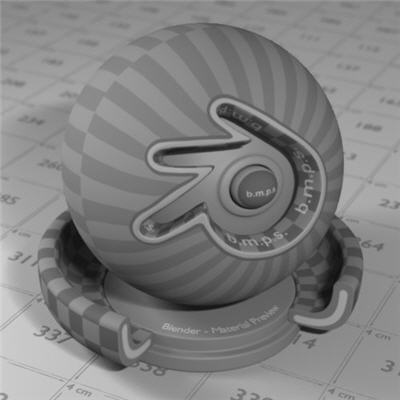 What can we do with this scene? If you want to try this scene file, you will find a Blender file with three different scenes inside. Each scene is set to receive materials and textures for:
Solid materials
Fluid materials
Cloth/Soft body materials
Since we use materials in architectural elements that has a flat topology, if we manage to make the materials look good into those scenes, the materials will be ready to use in any kind of project. Just open the file, setup the type of material that you want and make a test render. When everything is setup, all we have to do is append the material to a new scene.
But, what if I use materials created for Indigo Renderer or YafaRay?
If that's your case, here is a link to a material preview scene created to use with Blender 3D and Indigo. The scene is a blend file, created with a spherical object. The post and the scene are a bit old, I guess it has more than an year, but it`s the best preview scene I know.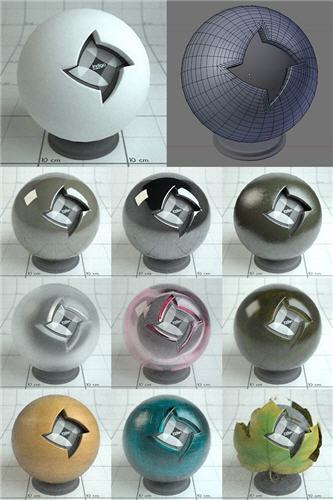 And for YafaRay, we have a preview scene as well. You will find the link to download the scene in this thread at the yafaray forums.