Course about architectural modeling with Blender
The purpose of Blender 3D Architect has always being to showcase projects and information related to architectural visualization with Blender, and that is my main objective ever since I started the site almost 8 years ago. Sometimes I do mention along the text that besides being an architect working with Blender, I also teach Blender at a local college and find some time to write books about the software (already have 4 published).
And for some reason I never tried to put some of my experience on teaching Blender here at Blender 3D Architect. Well, after a lot of requests and talks with artists and friends I decided to make the leap, and start a new stage for Blender 3D Architect. Today you will find my first online course here in Blender 3D Architect and it is a course about architectural modeling with Blender.
In this course you will learn how to use Blender to create architectural models based on either CAD files or other references. The tools and procedures will be explained with architecture in mind. Take a look at the course page to see a full list of lessons and topics covered.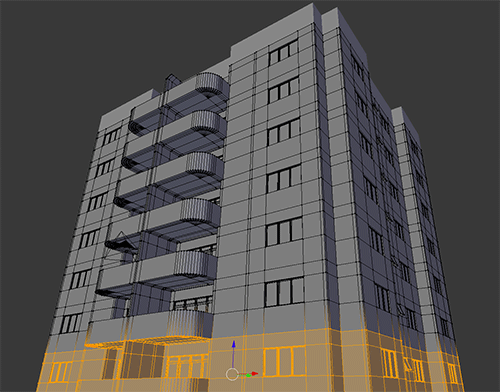 How does the course works? After you get enrolled to the course, you will get access to all content from the lessons:
Videos
Source files
Descriptions and procedures
I`m granting lifetime access to the contents! Crazy, isn't it? Another great feature of the courses offered here in Blender 3D Architect is that you will get free updates to the content. For instance, when a new version of Blender is out and the content is outdated. I will update the content and everyone enrolled will get access for free.
The course is starting today with a discount price, because I`m updating the lessons in the next few days. Not all lessons are available, but if you already want to enroll, it will be much appreciated. When all lessons are available the course will return to be offered at full price.
If you choose to enroll, your support will be much appreciated and I hope you like the content. This is just the first course from a long list! Do you have a question about the content? Don`t hesitate to send me a message.