Free Haworth Zody Office chair for Blender
A common practice among interior designers and architects is to make partnerships with furniture manufacturers and use their products in a project. That way, they will ensure a sale after the plan receives approval from the client, which will want all the furniture from the project.
What do you need to start looking for those partnerships? First, you will have to get furniture models from the brands to use in your projects.
Today you can download an office chair from a brand called Haworth. They produce office furniture all around the world.
The model is an offering from Russian artist Arkadiy Skorokhodov, which posted the model on his Behance page.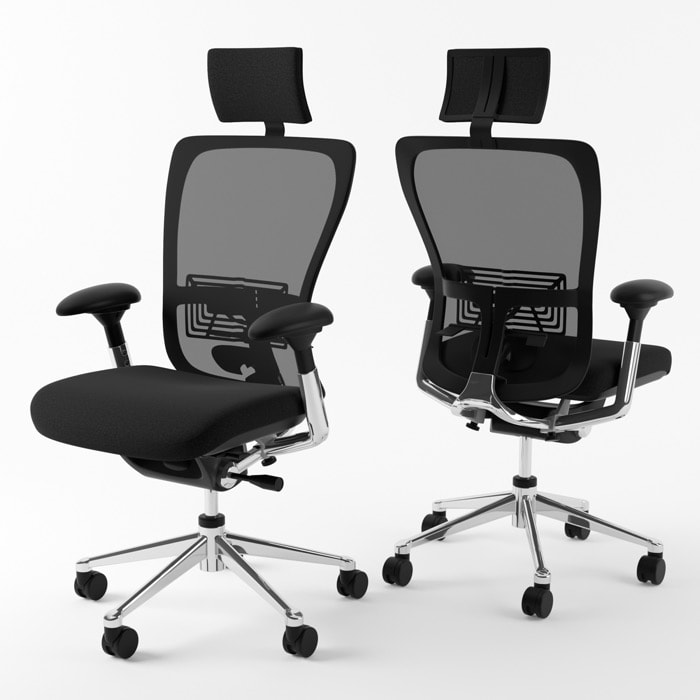 He made the Haworth Zody chair to use with 3dsmax and Corona Render, but also made available an FBX that will allow us to get the model to Blender.
Here is the model in Blender 2.8 using a quick studio setup. That is the same studio setup from our Blender Eevee guide. In the guide, you will learn all the steps to create that setup from scratch.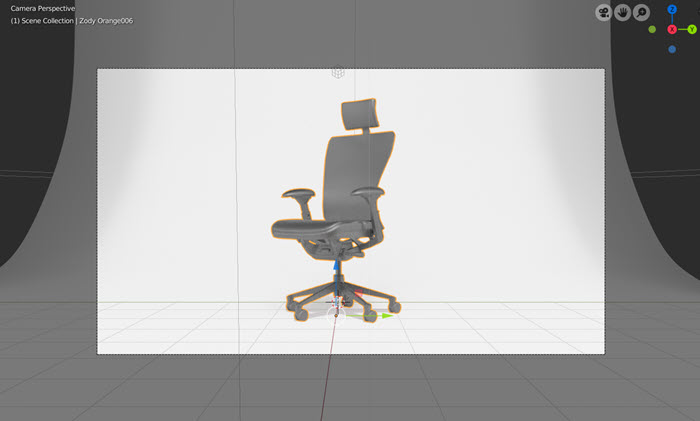 One last thing before you try to download the free Haworth Zody Chair. The artist is using Yandex to host the file, which will show an interface in Russian. In case your Russian is a little rusty, like mine, you can change the language of the site in the bottom right.
Using Blender for architecture
Do you want to use Blender for architecture or render your projects using Cycles or Eevee? We have three books available that could help you!
They cover the use of Blender for producing architectural content and also all information you need to render projects in real-time:
You can get them in both digital and paperback formats. By ordering those books, you will not only improve your skills with Blender for architecture but also support Blender 3D Architect.