Free download of a kitchen scene created with Blender
The visualization of a kitchen is a really challenging scene for any architectural visualization artist, especially at the modeling stage. A scene like a kitchen demands lots of small objects spread along all surfaces. Those objects could be anything from plates, forks and spice jars that could really help to give a sense of realism to the image. A project posted by the end of last year at Blend Swap could give you a nice overview of a kitchen scene created with Blender, which was created by an artist called cenobi.
If you have an account at Blend Swap you can download the full model along with all 3d models at populate the scene. Did I mention that this scene were rendered with Cycles?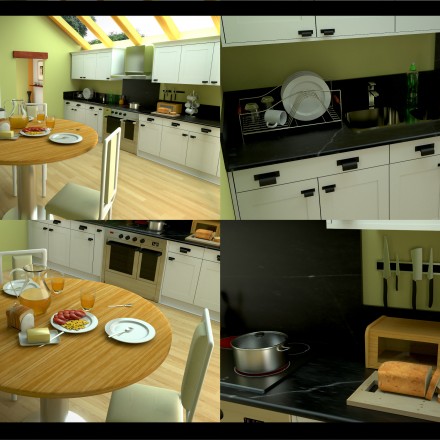 I did post other projects from cenobi in the past, like this bathroom scene.