FreeCAD 0.2.0 released
For those of you looking to step outside of Blender looking for some additional tools to create architectural designs, one of the best options available is FreeCAD. I think FreeCAD and Blender can work great together and complement each other to fill gaps in an architectural workflow.
One area in that FreeCAD is better than Blender is with architectural documentation, and it has dedicated tools to create architectural drawings and work with BIM development. Lately, we have collaborated with FreeCAD and BlenderBIM devs to improve the documentation features.
I'm glad to announce that we have a brand new release of FreeCAD featuring some of those releases. You will find a list of improvements and new tools on this page.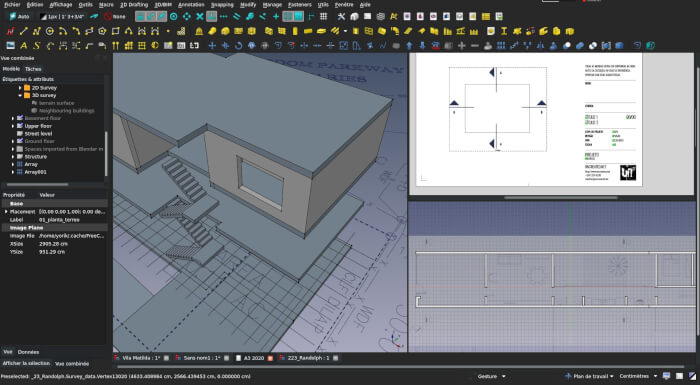 Architectural drawing and documentation is a field of interest for both FreeCAD and BlenderBIM. The reason for that is easy to understand. If you have a tool giving you many options to create 3D models and develop an idea, it is counterintuitive to find another solution when it is time to draw everything to scale.
For that reason, both FreeCAD and BlenderBIM feature lots of improvements for architectural documentation in their latest updates.
With all those efforts, it will become easier to work with architectural projects using an entire FLOSS workflow.
If you want to start working with both solutions, we do have an eBook about FreeCAD for architectural drawing and a workshop with Blender: