Kitchen animation with Eevee
The release of renderers like Eevee will bring a revolution not only to the way we create still images for architecture, but also animations. If you ever had to work on animations for architecture, you know how time-consuming this type of project can become.
You have to find a way to render hundreds of frames of your scene using optimal resources, and somethings renting additional hardware to finish the job.
With Eevee, the production of such animations will face a considerable boost. The main reason is that you can get rendered in real-time for both still images and animations. The production time will drop from days to minutes.
Do you want to see another example? Here is a project from Drabson and shared in the BlenderArtists forums. He shows up animation from a kitchen.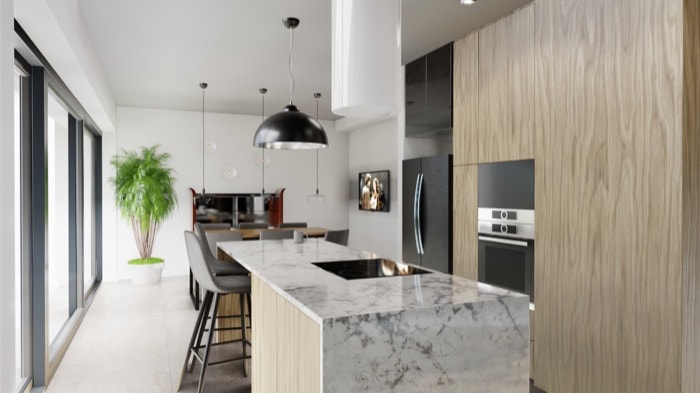 From the project description you will see that he started the project with Cycles in mind, and only after modeling all the interiors he decided to try Eevee.
Does it look better than Cycles? If you take a close look at some details, you will see a much better result in Cycles. For instance, all glass materials look way better in Cycles.
The display of transparent materials is a challenge for all real-time render engines and not only Eevee.
If you want to compare results yourself, visit the link and look at the render images at the bottom. All still images are from Cycles, and only the animation came from Eevee.