Quick tip: Managing render with Dropbox
One of my students asked me today about an easy and "cheap" way to manage the render of an animation project. The goal was to make three or four computers in different locations, to render parts of the animation. Two computers at the college, and other two computers distributed at his home and on a friends house. This is quite common on animation projects, where you have to render lots of images, and find a way to generate them quickly to deliver the animation on schedule.
Well, besides the render farm solution I would suggest a simple way to manage and distribute the rendering of an animation. I use Dropbox to do that all the time. If you don`t know what is Dropbox, it is a virtual hard drive, where we can store files. This is the simplest explanation for what is Dropbox. But, the real highlight of Dropbox is their desktop and mobile applications that can synchronize a folder on your desktop with your Dropbox account.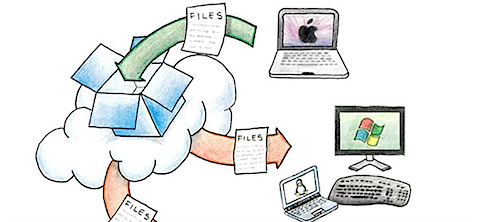 Here is how it works for rendering:
You can install the Dropbox application and synchronize a folder called "render" on your hard drive with your account.
Then, you start to render an animation and put Blender to save the files to that folder.
You can leave the computer rendering, and keep track of the progress using the Dropbox app for your mobile phone.
If you have computers in different locations, just put them to save the files to the same folder with a different file name set, and synchronize the folders with your Dropbox, and you will get the files wherever you are!
This is the simplest and cheapest way to render an animation with multiple computers. If you want to checkout Dropbox, visit this link and after you create an account, install the desktop application, and with the referral link we will both get a 250MB on bonus space. They have a free account that has 2 GB of space available.