Exporting a 3d Mesh as a 2d DXF in Blender 2.5
The most common way to start an architectural visualization project is to get started from a CAD file, and import it to the 3d software and work to add materials and lights. But, what if you had to do the opposite way and export an 3d mesh from Blender to a CAD file in DXF format? In a few cases, we could start a project from the 3d models, and edit those models leaving only the line work to be exported for a CAD software.
Well, back in Blender 2.49 this was quite easy to do, and still in 2.5 we don`t get the same add-ons to deal with DXF files the way we had before.
If you want to try a workaround created by an architect called Yorik, visit this post on his blog to read about a nice workaround to export a 3d mesh as lines in DXF to edit in a CAD software like FreeCAD or LibreCAD.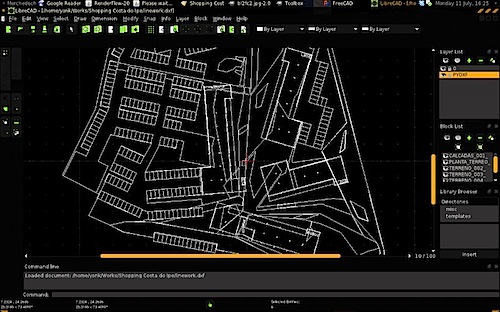 Don`t forget to check out the rest of Yoriks blog, to find out some other great tips to work on architectural visualization with Blender.