AndCAD: CAD for Android
A few weeks ago Autodesk announced that they will be releasing a version of AutoCAD for Mac Os X and iOS. This will enable users to view their projects on mobile devices like the iPhone and iPad. But, this is not the only option to work with mobile devices. If you own an Android phone or tablet, you might want to take a look on AndCAD. This is a dxf file viewer that runs on android devices.ImageI do not think that those types of tools might be useful for phones, but it becomes a lot interesting on tablet devices.
Unfortunately, AndCAD is not a freeware.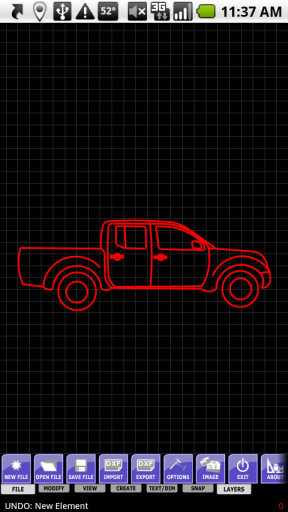 I already got an android tablet from dealextreme, and so far I'm showing projects by saving them as a PNG file. The tablet is not that good, but it will be useful until I get back to a quick visit to the US and buy an iPad.
And how about you? Would you use a dxf or dwg viewer on a phone or tablet?