Technical drawing for architecture: How to start?
Working with architectural visualization is sometimes a challenging business for artists that don't have a background in architecture, especially if you are starting from scratch. One of the first moments where you will find yourself lost is when you receive full project documentation as a reference for visualization.
From the project documentation, you will find floorplans, section cuts, and other technical drawings. Those drawings will have lots of symbols and conventions that require a certain level of knowledge to understand fully.
For instance, why some lines are thicker than others? What is the difference between solid and dashed lines?
If you still struggle to get around technical drawings for architecture, we have an excellent book recommendation today. You should consider looking at the Architectural Graphics, 6th edition from Francis D. K. Ching.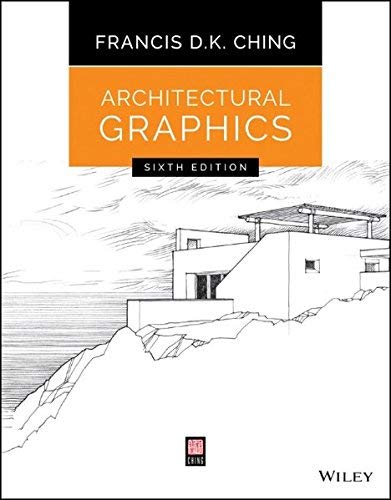 The book has an incredible collection of information and clear descriptions of all kinds of architectural graphics and symbols.
Every time we have to advise an artist with no background in architecture that wants to produce architectural visualization, we recommend this book as the first step to understand how architects represent their ideas.
Here is that you will find from the table of contents:
Architectural drafting
Architectural drawing systems
Multiview Drawings
Paraline drawings
Perspective drawings
Rendering tonal values
Rendering Context
Architectural presentations
Freehand drawing
As a plus to the book, you will also find an excellent chapter on architectural presentations, which is in the source of what we do in architectural visualization.
The book has a digital version that is both practical and cheaper than the physical version and will start to help you with technical drawing in a matter of seconds.
Do you want to check more books? Don't forget we have two titles released in the past couple of months:
If you want to use Blender for technical drawings, you should also look at our course about architectural documentation with Blender and Freestyle.
Disclaimer: Some of the links above might be affiliate links (Amazon), meaning, at no cost to you, we earn a commission if you click through and make a purchase. If you decide to purchase using our links, you will be helping us with the maintenance of Blender 3D Architect. Thank you for your support!