Free download: Casual animated human scale
An architectural interior has much more than a collection of furniture models and textures to become an accurate visual reference of a project. You also need some human scales to provide a sense of size for people viewing the project.
For professionals used to view and manage perspectives and technical drawings, it is easy to estimate dimensions from an image. But, ordinary people have a hard time figuring out lengths from a 2D picture.
That is the primary reason to use human scales in perspectives to make it easier for everyone to get the exact size of a room.
How do you add human scales to your projects? There are several ways to add such references, starting with cutout images going all the way to full 3d body scans of real people.
If you want to add a high-quality 3d model based on a 3d scanner to your library, visit Gobotree to grab a casual man model in FBX that works excellent with Blender.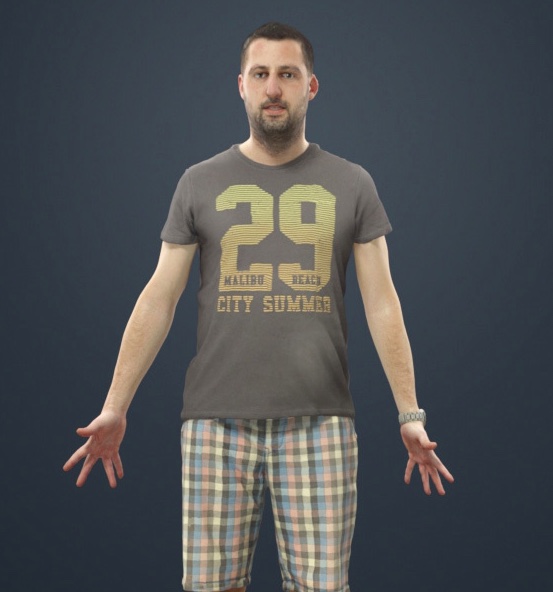 The model has textures in 8K for great looking close-ups to the camera and also animation.
You can use it in commercial projects with no restrictions.
Keep in mind that by using this model alone you will add about 60k polygons to your project! It may be a good idea to get cutout images instead if you have a high-density scene with lots of furniture models.