Residential Flat with Blender and Cycles
Every time I see a project that is either interesting or that could provide useful information for our readers, I put that on a list to share with our readers. But, eventually, one of them may not get published.
I was looking at my old notes here when I found this beautiful project of a flat in Warsaw from an artist named paulina. And that for some reason I didn't post that on Blender 3D Architect. The project goes all the way back to December of last year, but it still worth a visit.
Not only it is a great piece of artwork for architectural visualization using both Blender and Cycles, but the artist shares some information about the project. You will get samples and render times.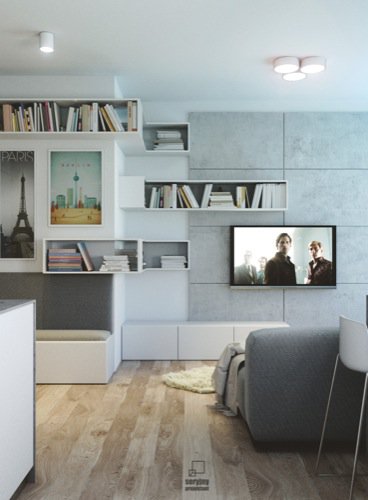 Visit this link at the Blenderartists forums to see all images from the project.
If you are still trying to understand the settings for rendering a project with Cycles, you will find all parameters for that render at the forum thread. There you can take a close look at bounces, Transparency, and all other settings.
Unfortunately, no information about lights or materials is available.