Bedroom interior with material settings (Curtain)
A common type of project that you usually find in portfolios of architectural visualization artists is a bedroom. For an interior designer looking to start building a set of renders, it is a great place to start because you can use lots of references from other artists. A couple of days ago, an artist called Maxwell posted at the Blender Artists forums an interior of a bedroom project.
Here is the render of that project: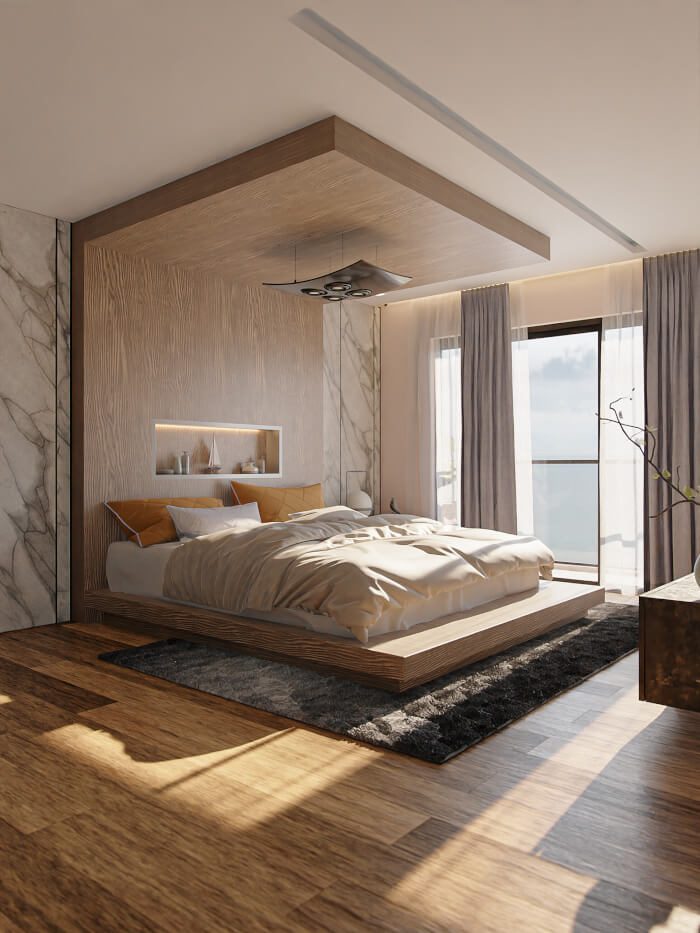 Despite being a great piece of artwork, you can also learn more about the setup of that scene by visiting the link. The artist was kind enough to share the Node settings for the curtain material in the project.
You have two types of materials in the scene related to the curtain:
White curtain
Textured curtain
He shares the nodes for both of those materials in the forum thread.
Using Blender for architecture
Do you want to use Blender for architecture or render your projects using Cycles or Eevee? We have three books available that could help you!
They cover the use of Blender for producing architectural content and also all information you need to render projects in real-time:
You can get them in both digital and paperback formats. By ordering those books, you will not only improve your skills with Blender for architecture but also support Blender 3D Architect.