Architectural glass with Cycles
Among all projects that we usually keep track along our work, one of the goals is to find useful information related to architectural details or settings. Some artists are kind enough to share them by posting screenshots of specific details about their projects.
From one of those projects, we found a set of renders made with Cycles that could help you out in the setup process of architectural glass. Take a look at this project from artist SoulToSqueeze, which is an unusual name for an architectural visualization artist.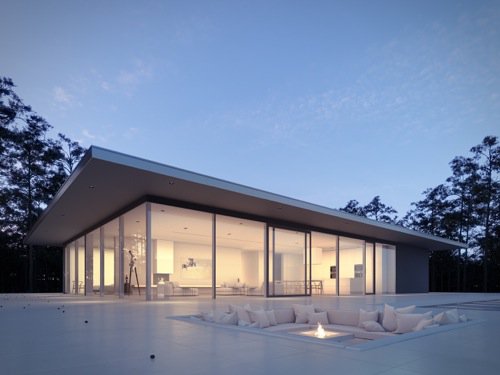 The name may give you the wrong impression about the artist because he is a skilled artist. In a project named as Villa Överby, the artist manages to create a great set of renders from a house using only Blender for everything, even post processing. This house is by architect John Robert Nilsson Arkitektkontor.
If you take a few minutes to visit the thread at the Blenderartists forums, where the artist originally posted the project, you will not only find all images from the project but some of his settings.
One thing will immediately catch your attention on the project: it uses a lot of glass. All external walls are glass panels, and it could represent a challenge to the artist. How did he manage to solve that? All settings are there for you to check!
Now, you have a great starting point to figure out how to setup proper architectural glass in Cycles for external scenes.