How to use the new Smoke feature of Blender 3D 2.50
One of the new features of the upcoming Blender 3D 2.50 will be the new Smoke simulation tools, which will allow us to work with a mix of particles and procedural clouds to simulate smoke. This is not directly related with architectural visualization, but if we take a closer look on how this feature works, we will realize that with the Smoke tool we can create environmental clouds. For projects that demand this type of element on the scene, this new system will be a great help.
If you want to try the new system, there are a lot of test builds for Blender 2.50 at graphicall.org that already have the smoke system integrated to Blender 2.50. But, how can we use this system? How it works? If you want to try some of the 2.50 builds, I will show in this article the basic steps to create a smoke simulation. The overall workflow to create a smoke simulation is very similar to the Fluids. To make a Smoke simulation we basically need a Domain object and an Inflow, which will add Smoke to the scene. With the Blender 2.50 build we can create a Cube and at the Physics panel add a Smoke simulation to it.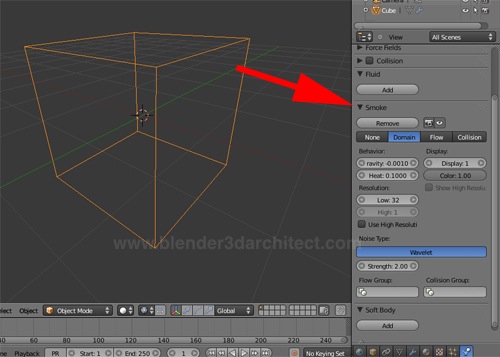 Choose Domain at the Smoke panel.
The next step is to add a plane to the scene and add a few subdivisions to the object. This plane will use a particle system to emit the smoke, so we have to go to the particles menu and add a new particle system to the plane. Just increase a bit the Normal velocity of the particle.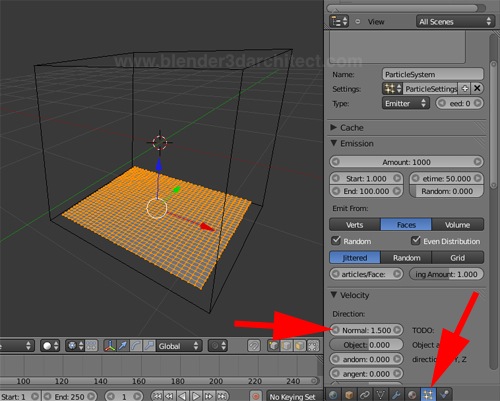 Now, with the plane still selected we can add a Smoke simulation and set it as an Flow. Choose the particle system name that is associated with the plane, and we will have a working smoke simulation. Just play around with the timeline and you will see smoke coming out from the plane.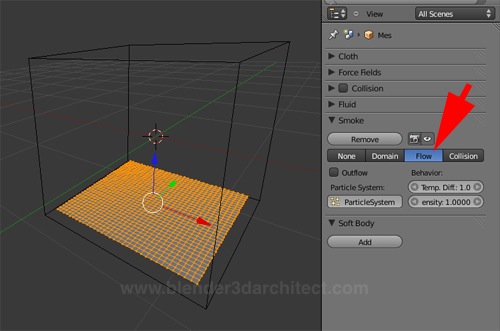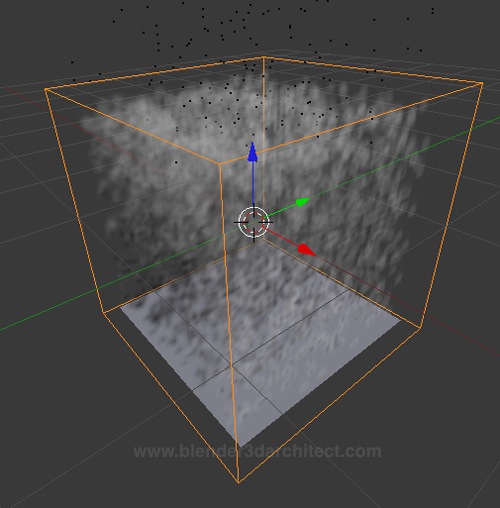 Since this is a test build and Blender 2.50 won`t be released until October, a few things might change in the interface, but I believe that this workflow won`t change. If you want to play with the velocity and direction of the Smoke, change the settings of the particle system.