Bforartists reaches 1.0
While we have Blender 2.8 evolving to reach beta in a couple of months, a few derivate versions of Blender are also evolving. Do you remember Bforartists? It is among several Blender fork projects, and one of their primary objectives is to create a version of the software more friendly to 3d artists.
One of the ways they propose to achieve that is with a review of the user interface.
Just a few days ago the project reached version 1.0, which is a significant milestone for any development cycle.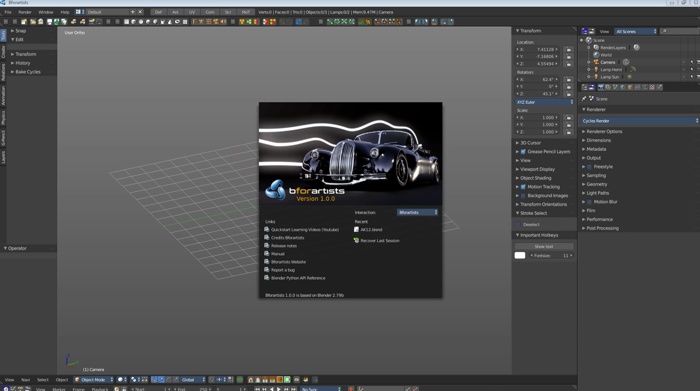 If you take a close look at the interface, you will see a lot of effort on creating visual tools. For instance, a lot of icons spread in toolbars. For artists that like to use icons Blender default UI is a common cause of complaints.
From the features list, you won't get any new tools or features. The main difference between Blender official releases and Bforartists is the UI.
For instance, you will get in the 3D View header a list of icons to change views. No need to memorize the keys in the numeric keyboard. You can choose the orthographic view visually.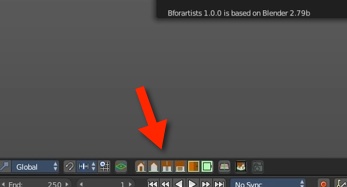 Since Blender 2.8 is following a similar path with the user interface, I wonder how the Bforartists team will move their solution to the new 2.8 proposal UI.
To download and try Bforartists, you can visit their website and choose a version for your system. They run on Windows, Mac, and Linux.
Having fork projects is not new for Blender, and from the list, we published last year only Bforartists, and UPBGE remains reasonably active.
The mechanical Blender fork doesn't get any updates in the past year, and Fluid Designer is no longer in development.
For UPBGE it remains unclear how their project will respond to the Blender 2.8 removal of everything related to the game engine.