Blender 2.8: How to use wireframe mode?
In the past weeks, Blender 2.8 is showing some impressive new options and tools, leading the way to a beta release in the next couple months. Even with an experimental build that receives changes, almost daily, some artists are already trying to use the new tools for modeling.
A few of our students from the course about architectural modeling with Blender keep asking us about a way to view models in wireframe mode. At the moment, there is a way to get into wireframe mode using Blender 2.8 in Edit Mode.
If you are trying to use Blender 2.8 for modeling, it might be incredibly useful to set your view to wireframe mode.
How to do that?
First, select the object that you want to view in wireframe and enter Edit Mode. You can still use the good and old TAB key.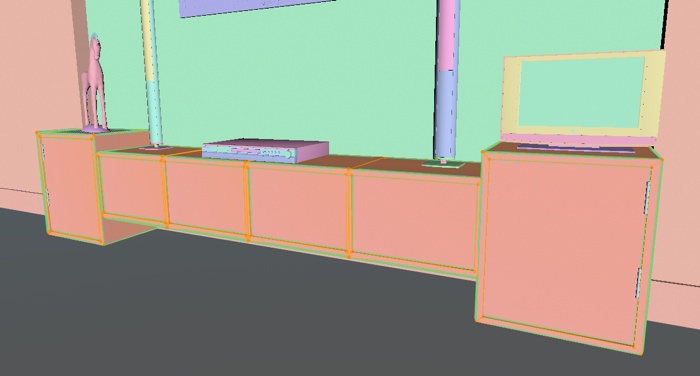 Now, use the brand new Overlays option at the 3D View header. There you will see an option called Hidden Wire, which only appears in Edit Mode.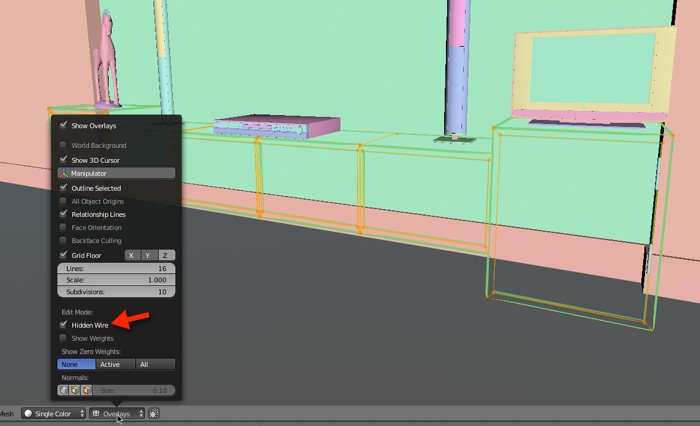 Mark that option. It will start to show your model in wireframe mode, but only your visible geometry. Disable the Limit selection to visible, and you will see the full wire.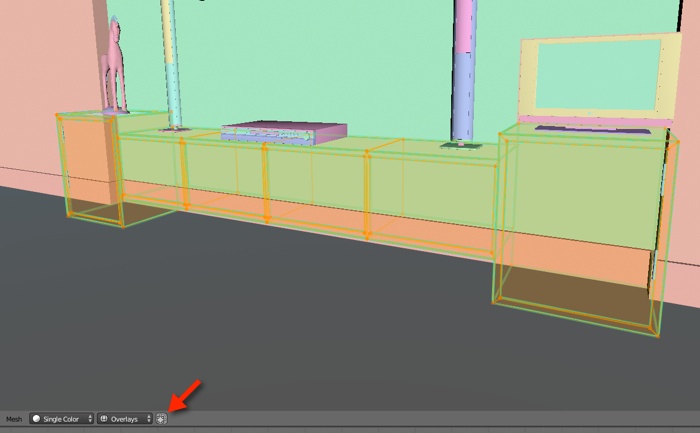 For now, that is the only way to get into wireframe mode for any task related to modeling.
A new feature from Blender 2.8 is the ability to edit multiple objects at once. You could select more than one mesh and enter edit mode. By turning on the hidden wireframe would display all objects in that mode.
Remember that Blender 2.8 is still under development and quite a few things probably will change until it reaches a stable release.
If you want to try Blender 2.8 now, you can download a daily build from this link. Use it with caution and remember that there is a great chance for you to face crashes and unfinished tools.
But, the excitement to see all new tools and options like Eevee makes it worth!