Ten free concrete and paint textures
Among the most common types of surfaces, you will find in architectural projects is concrete, especially for external visualization. Since most modern buildings have at least some parts using concrete, it is almost certain that you will need that type of texture.
Do you want to download some free concrete textures for your asset collection?
An artist called Laura-Jane Panzo shared on her Behance page two collections of textures. In the first collection you will find five concrete textures, and for the second set, some painted surfaces.
Unlike some other texture sets that we shared in the past, those images came from photos taken by the artist. They have an average resolution of something close to 2K.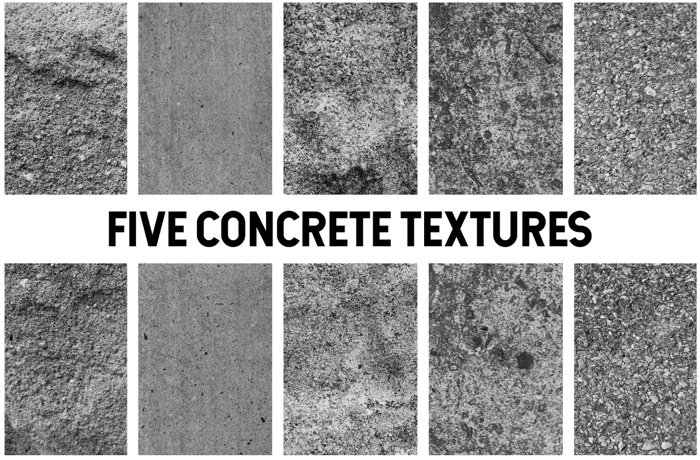 Are they ready to use in architectural visualization projects and rendering?
The collection will give you five options related to concrete and painted surfaces, but they are not even close to PBR textures. About PBR materials you will only get the color channel of the textures. If you decide to use them in any architectural visualization project, some editing work may be necessary.
If you want PBR textures, they won't be much useful.
For a set of genuinely public domain textures for architecture, I do recommend you to visit our list with the best CC0 sources of textures for architecture. A CC0 texture will give you the freedom to use all images in commercial projects, and redistribute them if your project requires.
Inside the zip file with all textures, you will also get the license terms for the images. You can use them in both commercial and personal projects, but you can't redistribute them.
When would that be necessary? Simple, if you have to work with any interactive visualization, you might need to give access to your texture files. Like a WebVR view of your project.