Update on NPR rendering for architecture with Freestyle
Before we start to work with photo real renderings generated by sophisticated softwares, the most used technique to show and represent architectural visualization projects was NPR, which is the acronym to Non-photorealistic rendering. The images were generated using techniques such as watercolor or airbrush. To use NPR style images in 3d softwares today we have to sometimes work on post production, with filters in image processing tools like Gimp or Photoshop. In Blender we have a project that want to integrate a NPR render engine called Freestyle to enable all Blender artists to generate easily NPR style images.
I already showed a few examples of Freestyle images here at Blender 3d Architect, and today I will talk a bit more about the project. In fact, one of the things that were really improved since the first time I tried a test build with Blender 2.50 and Freestyle was stability. In the first tests I hardly could render three or four images in a row. It always ends up with a crash. In the past few days I've downloaded more test builds from graphical.org and it all seem a lot more stable.
Let me show how Freestyle will work when it's merged with Blender 2.50. It works as a Render Layer for Blender, and the option to turn it on is located there.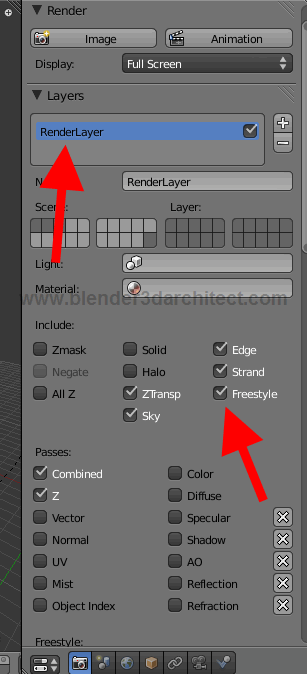 Even as an independent render engine, it won't be located at the top selector of Blender 2.50.
Once it's turned on, we can find the options to choose a profile right below the render layers. Select a profile with the type of lines that should be used for the NPR render. Pick anyone from the list of profiles that already comes with the build.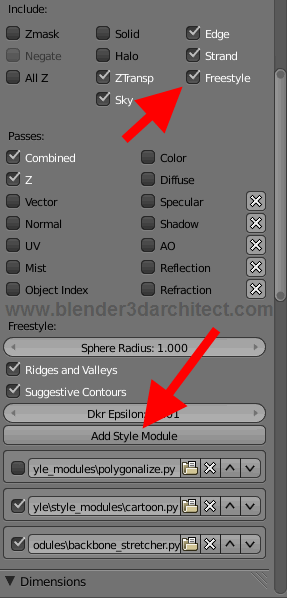 At the post production list we have to check Freestyle also, and hit F12 to render the scene. Here is the result of a render with a profile called cartoon and a few furniture models I have in my library: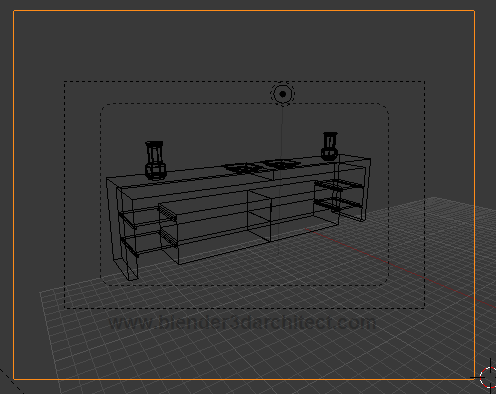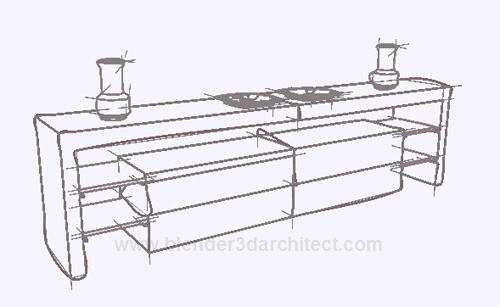 Unfortunately it's too soon to use any of those tools in production environments, because the stability of the software was improved, but it's not perfect yet. With really complex scenes Blender still crashes by the time it starts to work with Freestyle on the rendering.