Residential complex with Blender Cycles, Lumion, and GIMP
The usual artwork related to Blender and architectural visualization will usually involve the creation of a residential or commercial interior, and sometimes the exterior. That is what we typically find in most artists portfolios. Big architectural projects like shopping malls, residential complexes, and office buildings are not quite common.
But, that is not because people don't want to use Blender at those types of enterprises. Its because residential projects and small business are cheaper to build and represents a large part of the construction business.
You won't see a new shopping mall construction site every week.
Here is an excellent example of Blender used as a tool to visualize a large residential complex. The author of all images is a Russian artist called easydream for the residential complex called Grani.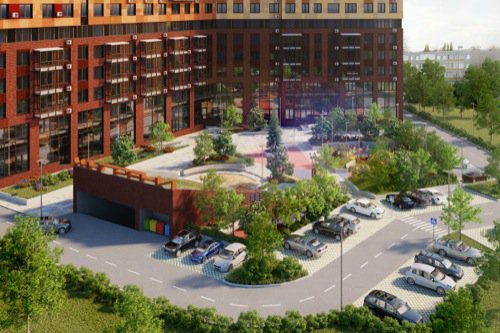 He uses Blender Cycles to render all still images for the project and Lumion to create animations. As a way to take advantage of Cycles and textures in Lumion, he manages to bake all lights from Cycles in textures.
An interesting aspect of the project is the use of threes from an old version of Blender. According to the project description, which you will find following the link to the BlenderArtists forums, he used the tree from curves Add-on from Blender 2.49.
Yes, you didn't read it wrong. The good and old Blender 2.49. Do you miss that user interface style?
Besides being an excellent artwork example for architectural visualization in Blender, you will also learn the importance of keeping good backups from your old projects. Even those from an outdated version of Blender like 2.49. You never know when they might become useful again.
Unfortunately, no information about hardware or render times is available for that particular project.