Brick House using E-Cycles (Free scene)
What is the best way to develop your skills in architectural visualization? If you ask experienced artists, most of them agree that practice is the best thing you can do to level up your work. For that reason, we always incentivize and share personal projects from artists here in Blender 3D Architect. Lately, we found another excellent example of a personal project from an artist that works as a proof of concept for future works.
Here is a project called Brick House from artist Artur Szóstakowski with some impressive skills regarding rendering and composition.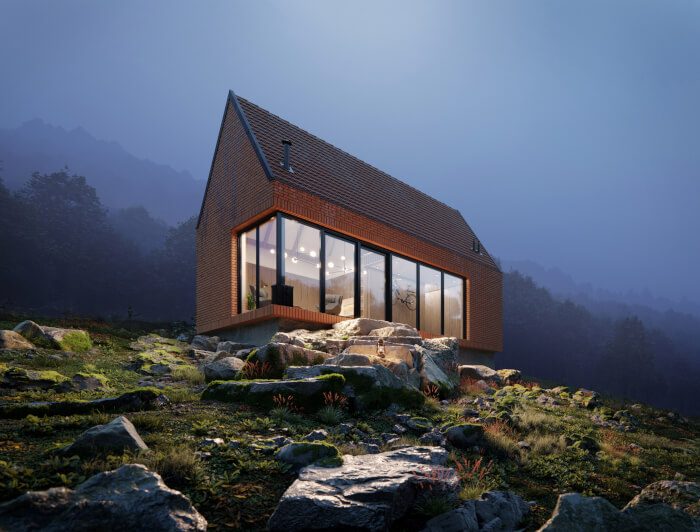 The artist uses E-Cycles to render this project and also Scatter and Vegetation, to handle all trees and shrubs in that particular scene.
To make this project even more attractive to people trying to improve their skills in architectural visualization, the artist shared the house design. Yes, you can download the .blend file. How to download? The link to download the file is available in this thread at the Blenderartists forums.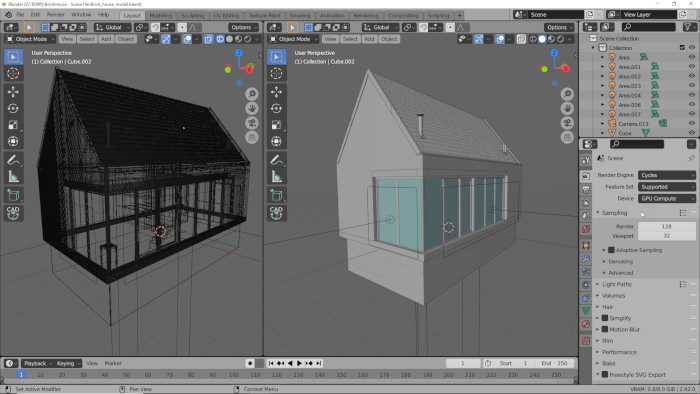 Keep in mind that it is only the main house design in the Blender file. No assets and textures unlicensed for distribution are available.
Using Blender for architecture
Do you want to use Blender for architecture or render your projects using Cycles or Eevee? We have three books available that could help you!
They cover the use of Blender for producing architectural content and also all information you need to render projects in real-time:
You can get them in both digital and paperback formats. By ordering those books, you will not only improve your skills with Blender for architecture but also support Blender 3D Architect.