Free download of environmental assets for the Unreal Engine
When you start to work with realtime engines for architecture, you will notice an incredible gain in productivity. You no longer have to wait several minutes or hours to get a render delivered to a client, and will start to work on more views for a project.
A project that started as an interior visualization might quickly require some exterior renders.
For exterior render, you will need a different kind of asset to compose the environment for your project. If you are using the Unreal Engine for architecture, you can get an incredible collection of assets to produce your scenes.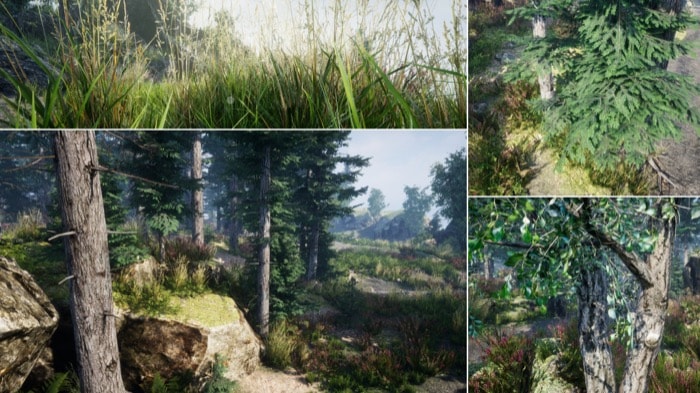 The pack has only vegetation and natural elements that you can place in a scene to create the background for a render. They are all in the native format of the Unreal Engine, which makes it easy to put them in a scene.
To download the pack, you can visit the link that will point you to the Epic Games Marketplace. You will need an account, which is free, to download the assets.