Free Marble bricks PBR seamless texture in 8K
Here we are back with another excellent resource for architectural visualization using Blender, which is this case is a texture. Some of the benefits for this texture are the optimization offered for Cycles and the incredible resolution (8k).
The texture comes from the Friendly Share repository, which consists of a marble brick surface. You will find a collection of five maps inside the texture pack featuring Albedo (Diffuse), Gloss, AO, Displacement and Normal.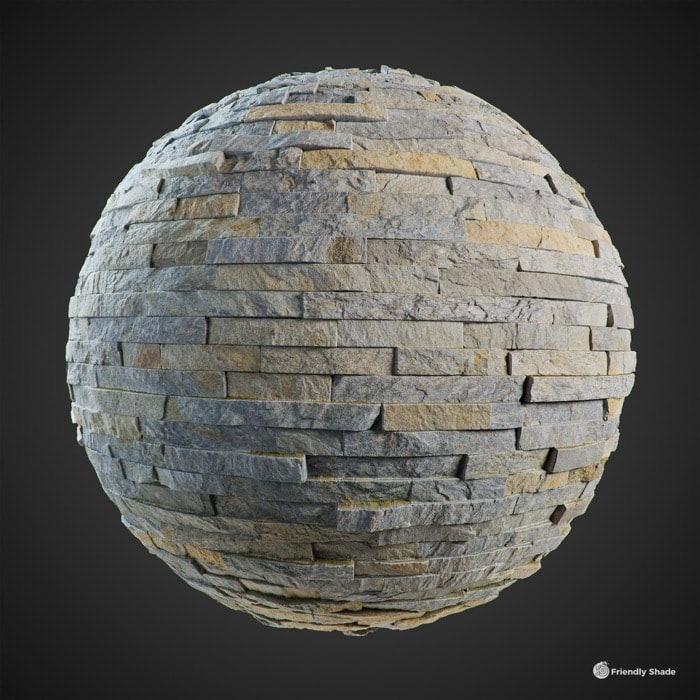 As a bonus for this texture, you can select the renderer you wish to use before the download. Just pick Cycles from the list, and you will get an optimized version of the material for Blender.
Since it is a PBR texture, you will be able to use such texture on both Cycles and Eevee easily. Another benefit of this texture is the fact it is seamless. You can tile all images to cover large surfaces with no visible borders.
What about the license? The texture has some limitations regarding licensing. You can read the licensing terms on their web site for details, but you won't be able to redistribute the images in any way.
If you want to get more textures for your projects, as creative commons zero (public domain), you can check these additional online libraries for free PBR textures:
CC0Textures – The site has a huge database of textures with several different resolutions, going from 2k to 8k in most cases. You will find more than 100 types of PBR textures there in public domain.
cgbookcase – Another great collection with several seamless textures for architecture. Most of the textures have are PBR ready and with a resolution of 4K.
HDRI Haven – For any project using Blender to render architectural scenes the environmental texture is critical to get good lighting. You will need a map to use in your projects. The best location to get them is HDRI Haven, which offers high-quality textures in creative commons zero.