Free forest floor PBR texture set
Earlier this week we described a way to create grass for architecture in Blender, using an Add-on that takes advantage of Blenders particle system. It establishes the leaves and using particle settings we can populate large areas with "grass."
Another way to simulate vegetation is with textures, and today you can get a pack of free forest floor PBR textures, which could help you with landscape architecture.
An artist called Dorian Kirschstein shared in his ArtStation page the pack. Those textures came from Substance Designer and had the source file available.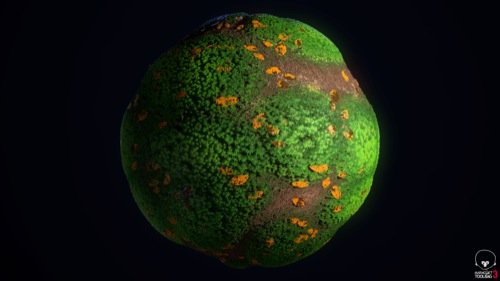 Although we cant open Substance Designer files in Blender, the artist also added all necessary textures to the pack. In both PNG and TGA formats. Those we can use!
To get the forest floor PBR textures, you have to visit this link that will lead you to Gumroad. In case it is the first time you download anything from there, you won't get a straight download button. Instead, you will see an option to give a fair price.
Some of the assets in Gumroad starts with a fair price of zero, which will trigger a free download.
The author allows you to use all textures in a commercial project with no restrictions, without the need to give credits.
All texture files are in 2K resolution (2048 x 2048 pixels), and there are files for multiple maps:
Color
Normal
Height
AO
Roughness
Don't you know what PBR textures are and how they work? I suggest you take a look at this free ebook about PBR materials.
Here is the texture in Blender, just the base color map.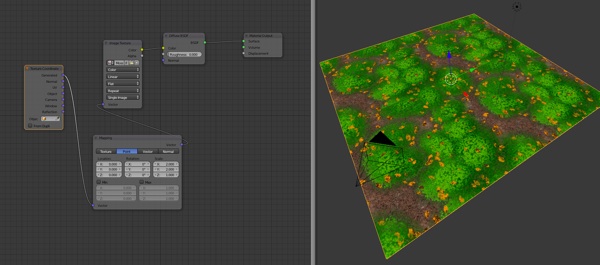 And yes, they are seamless!
The only downside of the collection is that somehow they look stylized and not realistic. But, depending on the style you want to render your landscape architecture you could find some use for those forest floor PBR textures.
Did I mention that they are free?