3 Free cutout textures with bushes (PNG)
Having a wide range of options to include vegetation in an architectural visualization project is a must-have in any artist library. If you still didn't invest in something like an Add-on to handle those types of elements, a collection of cutout textures can do the trick. With those textures, it is possible to use the Import Images as Planes of Blender to insert vegetation in a scene quickly.
The challenge here is to acquire those textures. Do you want to download some of them? The guys from AA Textures shared on their Behance profile a free set of three of those textures.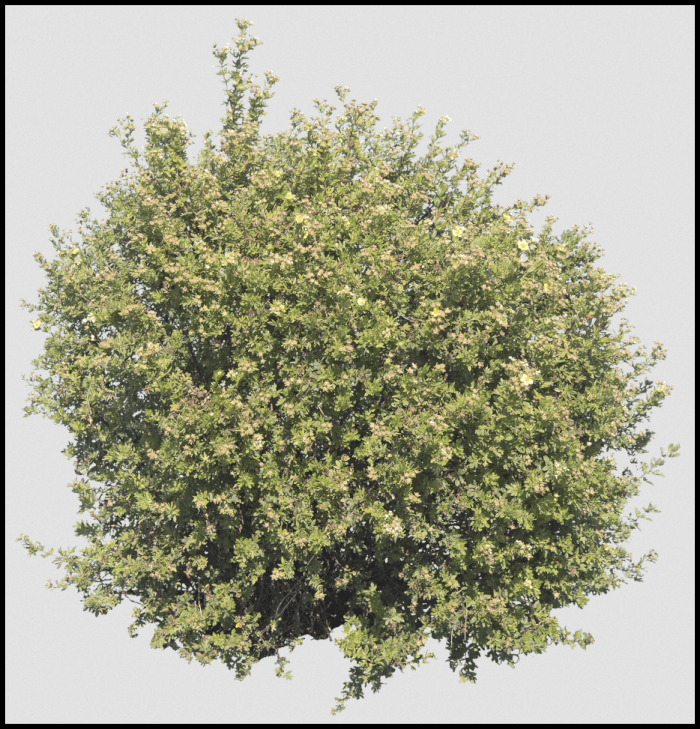 You can grab the files from a Dropbox shared folder. They are in PNG format with a transparent background. According to the author, you can use those textures for commercial projects.
Using Blender for architecture
Do you want to use Blender for architecture or render your projects using Cycles or Eevee? We have three books available that could help you!
They cover the use of Blender for producing architectural content and also all information you need to render projects in real-time:
You can get them in both digital and paperback formats. By ordering those books, you will not only improve your skills with Blender for architecture but also support Blender 3D Architect.