220 free seamless textures for architecture
The resources that we usually share here in Blender 3D Architect comes from various sources like artists posting on their portfolios, or people sharing links in forums. Sometimes a resource is large enough to cause problems with the links, and eventually, they became inaccessible.
Two years ago we posted an article about an incredible collection of about 200 free textures called "The Monolith." A pack of resources that an artist called Dneproman posted at the Unreal Engine forums.
It started as a shared link from Dropbox, which quickly went offline. The file has 2.2GB in size and probably hit the transfer quota from the artist personal account. Later someone tried to host the files, but shortly after the link went down.
After a while, you can now get the texture pack once again! Someone uploaded the pack to Mega, and the link is up and running. We just did a test here, and you can download the pack with 220 free seamless textures.
Update: There is also a direct link to a Google Drive share (3.3GB). You will find the link here. To get only the texture files, extract the content and go to the "Project_Files/Materials" folder.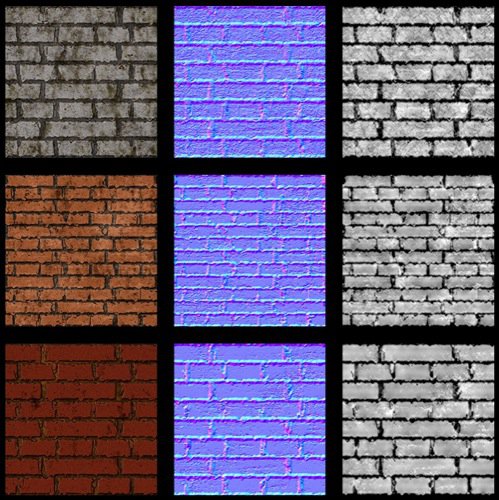 In the description, you will find that all resources were initially planned to use in the Unreal Engine, but you can get the individual textures. You will find multiple maps for each texture like Diffuse, Normal and Roughness. In 2048 x 2048 resolution.
Not sure if that is enough to call them PBR, but it is an excellent start for any material.
Among the textures you will find:
Bricks
Concrete
Tiles
Stone
An incredible set of architectural visualization. As a plus, you can also use them in the Unreal Engine for architectural visualization projects.
What about the license?
According to the description in the forum thread, you can use the textures for any commercial project with no restrictions. You don't have to give credits to the author.
The author updated the license on the files to creative commons attribution.
Do you want to download the 220 free seamless textures? Get them as soon as possible, before the link goes down again.
Learning architectural visualization
Do you want to use those textures in architectural models? Before anything, you must learn how to model! Here in Blender 3D Architect, we have some great options for you to learn how to model in Blender:
Are you still starting? We also have a Blender basics for architecture course, which is free.