19 free 5k textures for architecture
Last week you saw an article here at Blender 3D Architect about an incredible collection of textures in 5k resolution (5000 x 5000) from artist Miloš Belanec. The collection had only a few textures at first.
It seems the artist enjoyed the experience of producing and sharing textures because he did manage to create two new collections.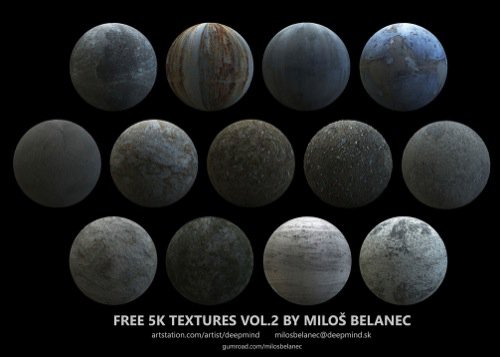 You can download parts two and three below:
What about part 1? If you missed that from last week, here is the link to get part 1.
With all parts together, you have more than 20 high-resolution textures that are incredibly useful for architectural visualization. You will find textures for concrete, wood, walls, and more.
The links will point to gumroad where you can make a donation to the author if you wish, but it is not necessary to get the files.
If you want to get more resources like this without the hassle of looking for working links or material compatible with Blender, take a look at our premium newsletter. You will receive free resources like textures and full scenes with furniture in the convenience if your inbox!
We only share content produced by us or with permission from the authors.