JARCH Vis updated for Blender 2.8
Once you start working with architectural modeling, you will realize how important it is to get some Add-ons in Blender to speed up the creation of some elements. For instance, you will spend a lot of time making stairs, windows or doors without an Add-on.
There are some excellent choices regarding scripts to help to make architectural scenes. In the transition from Blender 2.7x to 2.8x, a lot of them require a massive update to work again with the new version.
The good news is that one of those scripts just became compatible with Blender 2.8. In the past, we already mentioned JARCH Vis, and now you can get the script to Blender 2.8!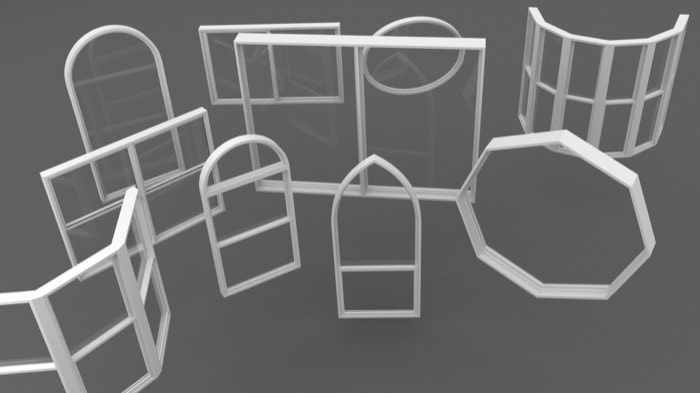 What can we make with JARCH Vis? You have tools to create quickly:
Flooring
Roofing
Siding
Windows
Some features are not in the update, as the stairs creation tool.
The amount of time you can save during a project using such tools is incredible. If you had to create assets like windows or doors "manually" you know how time-consuming this task can become.
Since this is the first release of the Add-on for Blender 2.8, you might find some bugs, but it is a great start!
Do you want to create 3d models for architecture in Blender? Don't miss our online training courses about architectural modeling: