JARCH Vis: Addon for architectural modeling in Blender
The tools available in Blender to create 3d models for architecture are more than enough to work right out of the box, and get your visualization projects on the way. But, we can always improve the workflow by using some amazing Addons for architectural modeling. And Blender has an amazing ecosystem of developers and Addons for all sorts of tasks. If you just know the incredible Archi Mesh, I recommend you to check this other Addon called JARCH Vis, which will also add some interesting options to create:
Stairs
Floors
Wall patterns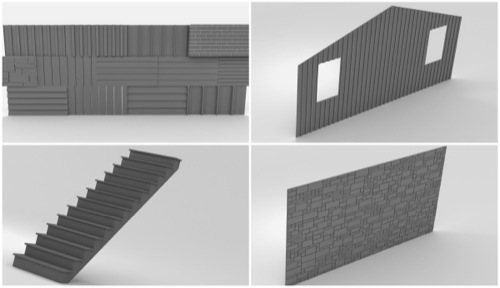 The Addon comes with a manual describing how to use most of the tools for architectural modeling.