Blender Homemaker-Topologise updates
A couple of months ago, we shared an impressive project here in Blender 3D Architect from a developer called Bruno Postle, who worked in a framework to quickly create buildings in Blender.. The tool works with simple primitive shapes. From those models, it can create all the necessary structures. In November, the tool was in the early stages of development, and recently, we got an update in the project capabilities.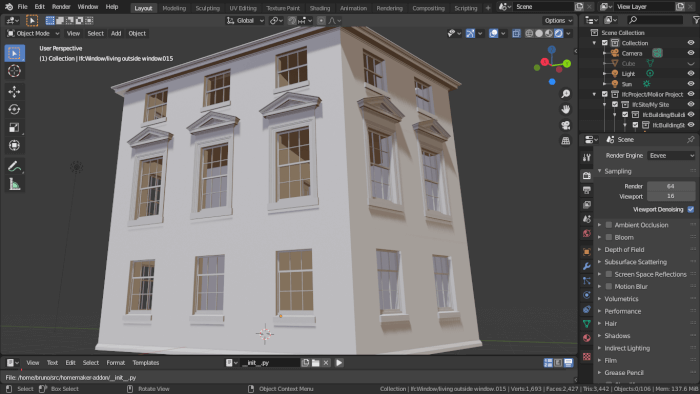 According to the author, we can now expect the tool to create roofs based on simple planes and pitch angles.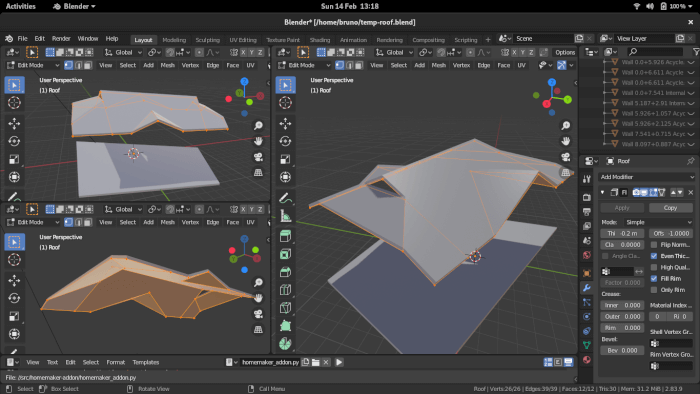 That is an incredible update to the Homemaker-Topologise, which you can download to try from this link. However, it is still in the early stages of development. Since it is an Add-on that is still under heavy development, there is a high probability to find errors and bugs.
Nevertheless, it is impressive to see how it is evolving to become a quick and easy way of making 3D architecture in Blender.
Using Blender for architecture
Do you want to use Blender for architecture or render your projects using Cycles or Eevee? We have three books available that could help you!
They cover the use of Blender for producing architectural content and also all information you need to render projects in real-time:
You can get them in both digital and paperback formats. By ordering those books, you will not only improve your skills with Blender for architecture but also support Blender 3D Architect.