List with Free Open-Source Software for CAD and design
Once you start using Free Open-Source Software (FOSS) for your projects and have full control over the workflow, it is hard to get back to proprietary solutions. One aspect of those types of softwares that is relatively hard to solve is to become aware of all options available. I assume you are familiar with at least one option. Besides Blender, what other Free Open-Source Software can you use for architecture?
If you look at the Free Open-Source Software Torrents project, you might find multiple options related to CAD and graphics your work. The FOSS Torrents project has a goal of providing alternative sources for downloading those tools.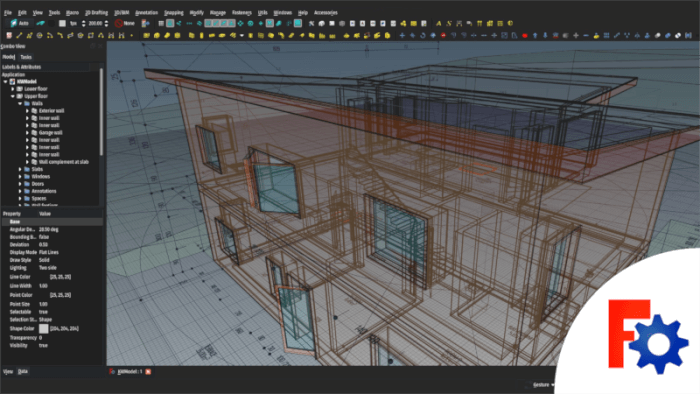 Why would you want to use torrents to download such tools? The answer is simple: bandwidth. Most of those projects depend on donations and have limited funds to offer high-speed downloads. By distributing each software using torrents, they might save a lot of money in server costs.
To give you a broad idea of how much bandwidth you need, we can use Blender as an example. In 2019, it had a total of 9.6 million downloads. If we consider each build of Blender with about 120MB and multiply by 9,6 million, it gives us 1,15200 petabytes.
At the FOSS torrents, you find two main categories where you see options in CAD, Design, and Graphics Editors:
Blender
Inkscape
FreeCAD
LibreCAD
Those are some of the options available.
Since they keep updating the list, it is worth eventually go back to check for new options. If you want to try the entire OS we are big fans of Pop!_OS. That is the system we use here in Blender 3D Architect.
Using Blender for architecture
Do you want to use Blender for architecture or render your projects using Cycles or Eevee? We have three books available that could help you!
They cover the use of Blender for producing architectural content and also all information you need to render projects in real-time:
You can get them in both digital and paperback formats. By ordering those books, you will not only improve your skills with Blender for architecture but also support Blender 3D Architect.