How to convert MAX files to FBX or OBJ without 3ds Max?
Using a workflow with open-source tools and file standards ensures that you always have access to your data regardless of the software or environment. If you create a project and save the file in universal formats, you can easily import and send that data to any software.
However, it doesn't ensure that you won't receive from a client a file that is hard to convert or manipulate without a proprietary tool. Among those formats, we find the DWG file for technical drawings and MAX files for 3d scenes.
For DWG files, we have an easy way to convert them with the incredibly useful ODA File Converter. With MAX files, things are a little more complicated. Until a while ago, we had an online system that offered a way of converting those files to formats such as OBJ. It went offline and left a lot of people with no options to convert such files.
Today I want to share an update about the process for those of you still needing to convert MAX files to FBX or OBJ without 3ds Max. Meet the incredible Any Conv online converter.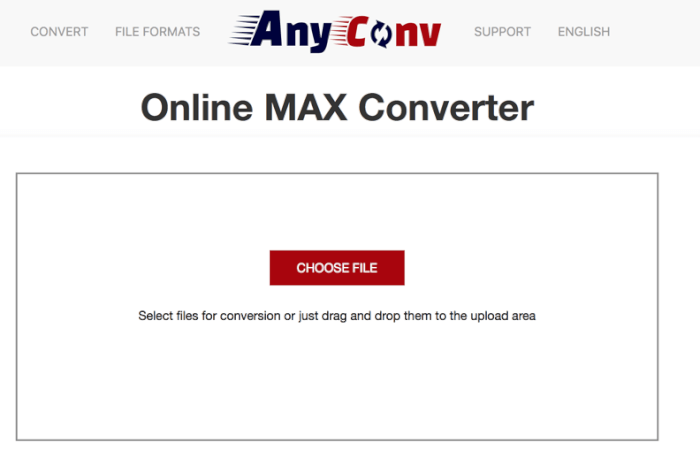 It allows you to convert MAX files to formats such as FBX and OBJ, up to the limit of 50MB per file.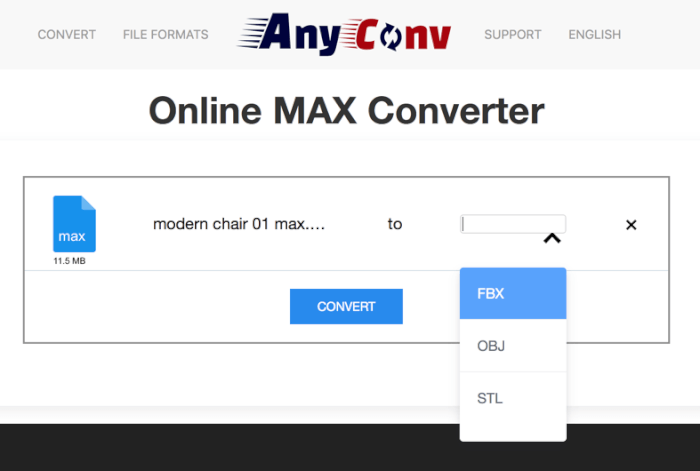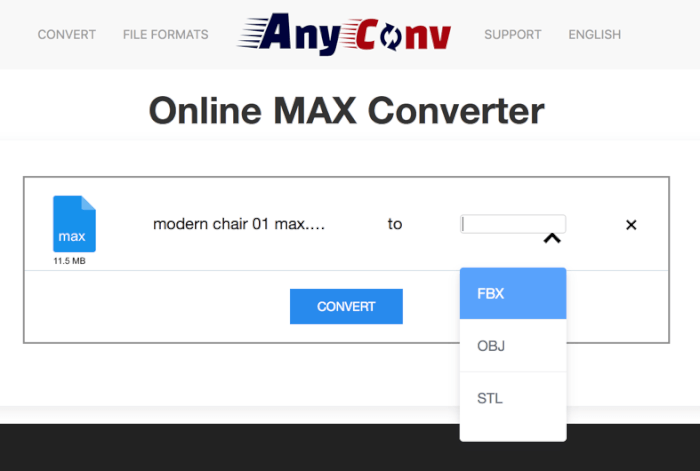 The conversion process is easy and requires you to select the desired format you want to use as the output and upload the file. Wait until the conversion finishes and download the file.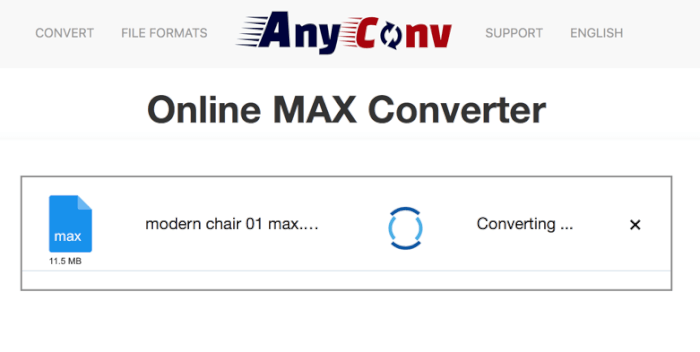 In my case, it took about 16 minutes to convert a furniture model with 12MB in size. It was a simple model used only as a way to test the workflow.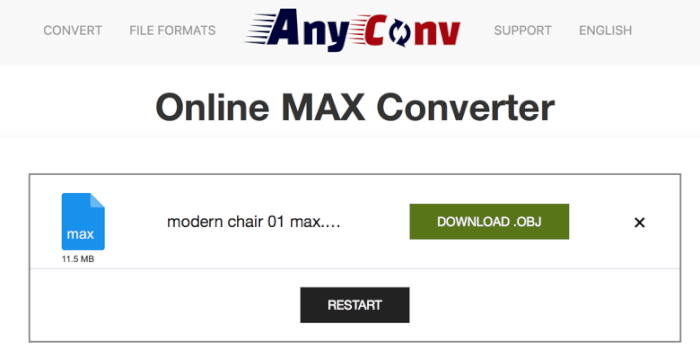 Since it is an online service, you can convert MAX files in any system. It works great in Windows, Linux, or macOS.
Using Blender for architecture
Do you want to use Blender for architecture or render your projects using Cycles or Eevee? We have three books available that could help you!
They cover the use of Blender for producing architectural content and also all information you need to render projects in real-time:
You can get them in both digital and paperback formats. By ordering those books, you will not only improve your skills with Blender for architecture but also support Blender 3D Architect.