Free courseware on technical drawing with AutoCAD
I just found out about another great free resource to learn technical drawing with AutoCAD, designed to show the tool for unexperienced users. As you may know by the articles and tutorials posted here on the blog, it`s been a while since AutoCAD is not my main CAD software tool. Today I`m using mostly DoubleCAD XT, to open and edit DWG or DXF files to start 3d models and architectural visualization projects in Blender 3D. But, at the college I still have to teach CAD using a variety of tools, and one of them is AutoCAD.
This is not like the free tutorials about architectural modeling with Revit, posted here a few weeks ago. The new resource I found is a web site from Autodesk called AutoCAD Exchange, which offers free learning materials, forums and related downloads. To access the resources there, a registration is required.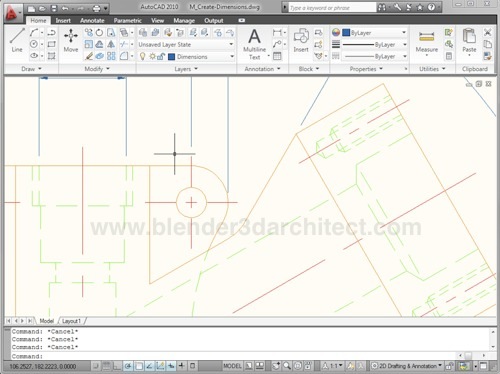 Along with a few e-learning materials, there we can find dozens of free cources from Autodesk University, all of them with free access. Here is a list of some short courses available:
Rendering and Animation in 3D AutoCAD for Architecture
AutoCAD Dynamic Blocs explained
Opening the Door to curtain walls in AutoCAD
Fundamentals of AutoLISP
There are a lot more titles related to architectural drawing available, some of them with only text and images, but in most cases there is a screencast to watch and download. Of course, there is a lot of stuff related to mechanical design and other fields, but it`s quite easy to filter only material for architecture.
But, what if you don`t use AutoCAD? Well, it`s like I always say to my students. Even for users that adopt other technologies and softwares such as ArchiCAD, VectorWorks, DoubleCAD or others, it`s important to know at least a bit of how AutoCAD works, because either we want or not, the software has a big share and a strong presence in architectural offices. At least here in Brazil, I can say that it`s easier to find people drawing projects in CAD softwares than in BIM tools like Revit or others.
In architectural visualization, we often have to work as part of a team, and eventually work with the modeling or redesign of the project at the architects office, where mostly we will find only AutoCAD installed.