New snapping tools for Blender 3D
If there is one thing that everyone involved with architectural visualizations likes is precision tools. And the snapping tools of Blender are evolving a lot, especially with the upcoming Apricot project. A few days ago, they released a test build of Blender, with a small addition to the existing snap option, which allows us to automatically rotate an object, and align it to any type of plane or surface. All you will have to do is drag and drop the object, near a surface and the snap tool will rotate it!
I decided to write a small tutorial on how to do it. To follow the tutorial, you will need an Apricot Build of Blender, since the tools used for this tutorial aren`t finished yet. So, use it only as an experiment and not in production environments!
You can download the build at graphicall.org, just look for a build labeled Apricot.
The snapping tools of Blender are located on the right side of the 3D View Header.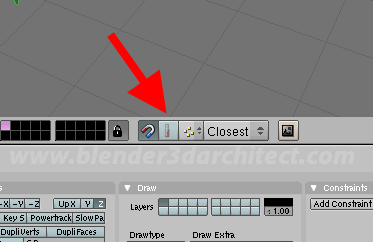 For this example, I will use a simple object made by three planes. Two of those planes are a bit slant. If we won`t use the new snapping tools, we would have to find out the inclination of those planes and apply an exact rotation to the object.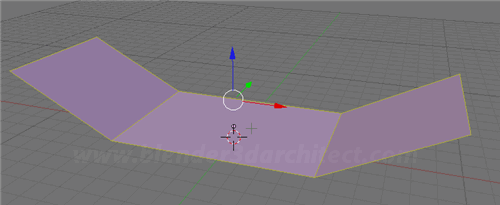 Now, let`s use a chair model, from one of my projects.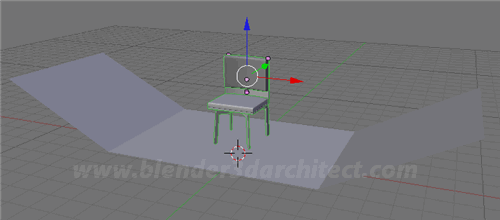 The next step is to turn on the snapping mode. You can use either a shortcut (SHIFT+TAB) or press the magnet icon (1). Then, turn on the button right next to the magnet, which is the "Align Rotation with the snapping target" (2). Choose the face option (3) and the Closest (4), to make the snap align the object to the closest face.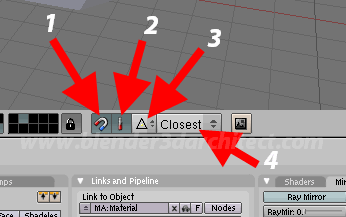 Now we are all set. If I select the chair model, hold down the CTRL key and drag the object, see what happens: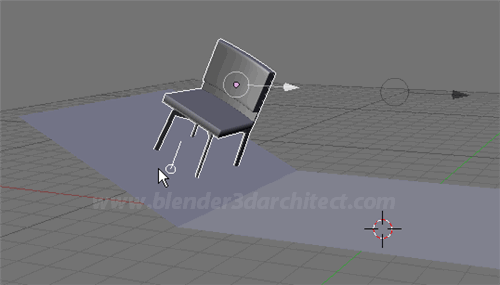 The chair will rotate to be perfectly aligned to the plane. Well, I know it would be hard to put a chair at plane like that! But, with a tool like that we can place luminaries, switches and all sort of decorative objects with a simple drag and drop action.