Free living room interior for Blender
Having a full scene in Blender to either study light setup or try to make it ready for Eevee is always handy. When such a scene has furniture and props in place, you will be able to get to the render stage of the project quickly.
Do you want to download a full scene for Blender? That is what you will find following this link to Behance.
The project is from Ukranian artists Evgeniya Nikolayenko and Vasyl Korol, which created the material first for 3ds Max to render with Corona 1.6. Luckily for everyone else that does not use 3ds Max they also provided files as both FBX and OBJ versions. In Blender, we can easily import those file formats.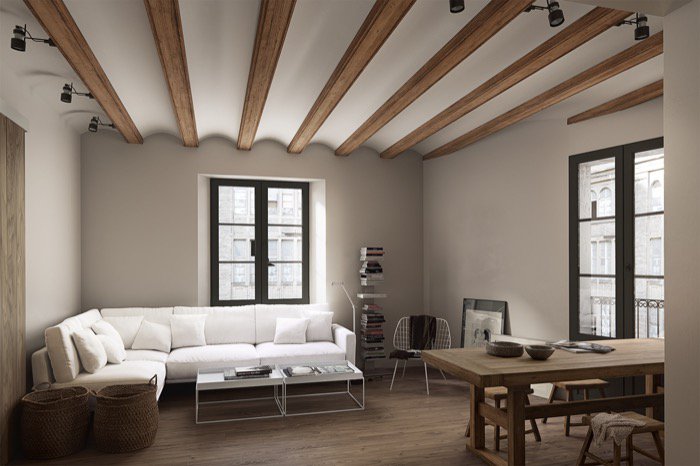 A few points that you must consider before downloading:
Just the scene without textures has about 110MB in size
There is no information about licensing, in case you are planning to use an asset in other projects
The download link is a dropbox shared folder, which could go offline at any moment
Keep in mind that you may use the scene for personal use, but it would be wise to ask the authors about the use of any asset in commercial projects.